12 of 500
Glencore Xstrata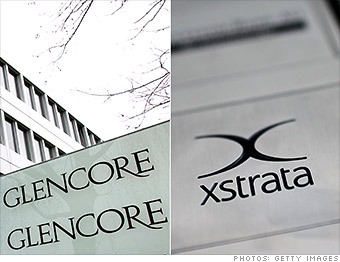 12
Rank
: 12
Previous rank
: 14
CEO
: Ivan Glasenberg
Employees
: 61,000
The world's fourth-largest diversified mining company was created in 2012 by merging Glencore International, the world's largest commodities trading company, with Xstrata, a major mining company. The deal was long anticipated, and with the merger, the company's market value is nearly $90 billion. The tie-up also enhanced Glencore's position in emerging markets, such as Africa, Kazakhstan, and South America. 
Headquarters:
Baarermattstrasse 3
Baar. 6340
Switzerland
41-41-709-2000
Website:
www.glencore.com
Key financials
$ millions
% change from 2011
Stockholder's equity
31,266
—
From the July 22, 2013 issue
Notes:
Figures prepared in accordance with International Accounting Standards.
Changed name from Glencore International after acquiring Xstrata (2012 rank: 360), May 2, 2013.
Company is incorporated in Jersey. Executive offices are in Switzerland.