13 of 500
Japan Post Holdings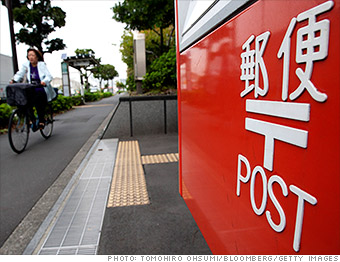 13
Rank
: 13
Previous rank
: 13
CEO
: Taizo Nishimuro
Employees
: 209,000
State-owned Japan Post Holdings operates in postal, banking, and insurance services. New president Taizo Nishimuro, appointed in June, is focused on getting the company to the public market ahead of the October 2015 IPO target it had set.
With the widespread use of email and low interest rates, the company faces the tough task of improving operational performance that recorded a net operating loss in FY 2011. The company is looking to expand its same-day delivery service and complete the merger of Japan Post Service and Japan Post Network to gain crucial operational efficiency and improve its bottom-line ahead of its IPO.
Headquarters:
1-3-2 Kasumigaseki
Tokyo. 100-8798
Japan
81-3-3504-4411
Website:
www.japanpost.jp
Key financials
$ millions
% change from 2011
Stockholder's equity
112,032
—
From the July 22, 2013 issue
Notes:
Government owned 50% or more.
Figures are for fiscal year ended March 31, 2013.