2 of 500
Wal-Mart Stores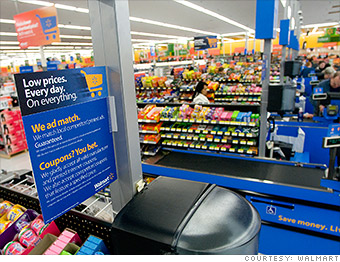 2
Rank
: 2
Previous rank
: 3
CEO
: Michael T. Duke
Employees
: 2,200,000
Wal-Mart reclaimed the top spot in the Fortune 500 this year, and it moves up one spot in this year's Global 500. The retailer's refocus on low prices continued to attract frugal shoppers into the discounter's U.S. stores.
For fiscal year 2012, store sales rose 5.9% to $443.9 billion. Despite relatively strong sales, Wal-Mart must hold onto its U.S. shoppers, which make up 62% of the chain's net sales.
Beyond the U.S., Wal-Mart continues to investigate allegations that executives in Mexico paid more than $24 million in bribes to speed the retailer's expansion there. The probe has widened to Brazil, India, and China.
Headquarters:
702 S.W. Eighth St.
Bentonville, Arkansas. 72716
U.S.
479-273-4000
Website:
www.walmart.com
Key financials
$ millions
% change from 2011
Stockholder's equity
76,343
—
From the July 22, 2013 issue
Notes:
Figures are for fiscal year ended Jan. 31, 2013.