1 of 500
Royal Dutch Shell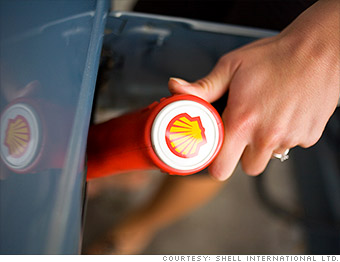 1
Rank
: 1
Previous rank
: 1
CEO
: Peter Voser
Employees
: 87,000
Last year, Shell held the number one spot on the Fortune Global 500 list and was pushing to drill in the Arctic. This past March, the U.S. government blocked the company from drilling until it can provide a more convincing plan for exploring the region. The company has also paused another risky endeavor -- one of its pipelines in Nigeria that caught fire this summer. Shell shut it down and began investigating the cause of the fire in late June.
Shell, however, remains strong. Its earnings for the first quarter of 2013 beat analyst expectations. Despite problems with certain drilling projects, the company continues to rake in money from various assets, one of which is its profitable Pearl gas-to-liquid plant in Qatar.
Headquarters:
Carel van Bylandtlaan 30
The Hague. 2596
Netherlands
31-70-377-9111
Website:
www.shell.com
Key financials
$ millions
% change from 2011
Stockholder's equity
188,494
—
From the July 22, 2013 issue
Notes:
Figures prepared in accordance with International Accounting Standards.
Company is incorporated in Britain. Executive offices are in the Netherlands.
Excise taxes have been deducted.