10 of 500
Total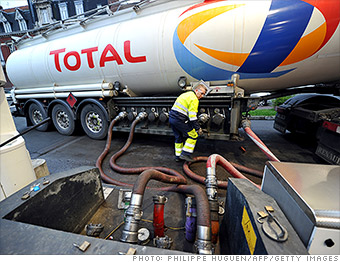 10
Rank
: 10
Previous rank
: 11
CEO
: Christophe de Margerie
Employees
: 97,126
French oil company Total SA saw profits rise during the finals months of 2012, thanks to high oil prices and better refining margins. Profits edged up to $3.2 billion, full year fell 13% from a year earlier. The company suffered losses in its shale gas venture with Barnett Shale in the U.S. Total was also hampered with the costs of plugging a gas leak in a field in the North Sea.
Headquarters:
2 Pl. Jean Millier
Courbevoie. 92400
France
33-1-4744-4546
Website:
www.total.com
Key financials
$ millions
% change from 2011
Stockholder's equity
96,113
—
From the July 22, 2013 issue
Notes:
Figures prepared in accordance with International Accounting Standards.
Excise taxes have been deducted.