9 of 500
Volkswagen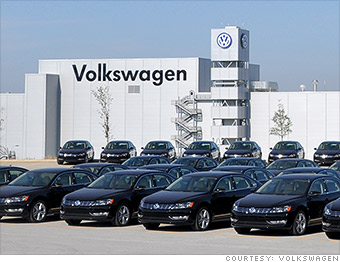 9
Rank
: 9
Previous rank
: 12
CEO
: Martin Winterkorn
Employees
: 549,763
Volkswagen's plan to conquer the world may have hit a little snag: its home continent. Like every other European automaker, VW is dealing with the worst market there in memory. But the German car company says it's still on track to meet its full-year financial forecast. And in the bigger picture, VW is sticking to its goal of becoming the world's leading automaker by 2018. With streamlined manufacturing, a stronger Audi luxury brand, and brighter prospects for North America, Volkswagen might get there a little sooner than planned.
Key financials
$ millions
% change from 2011
Stockholder's equity
102,180
—
From the July 22, 2013 issue
Notes:
Figures prepared in accordance with International Accounting Standards.