19 of 500
Apple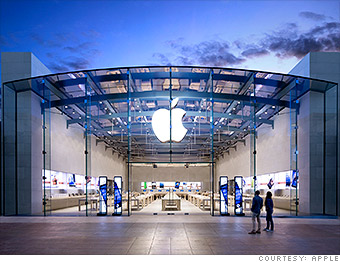 19
Rank
: 19
Previous rank
: 55
CEO
: Timothy D. Cook
Employees
: 76,100
Apple is bigger than ever -- cracking the Fortune 10 for the first time and moving up 36 spots in the Global 500. The company has done anything but slow down. The introductions of the iPhone 5 and a the 7-inch iPad Mini helped propel the tech giant's revenues up from $108 billion in 2011 to $157 billion last year. In a surprising move, Apple reportedly may shift some of its manufacturing from long-standing Taiwanese partner Foxconn to Pegatron, a smaller competitor, in an effort to balance out its supply chain.
Headquarters:
1 Infinite Loop
Cupertino, California. 95014
U.S.
408-996-1010
Website:
www.apple.com
Key financials
$ millions
% change from 2011
Stockholder's equity
118,210
—
From the July 22, 2013 issue
Notes:
Figures are for fiscal year ended Sept. 30, 2012.