18 of 50
Nike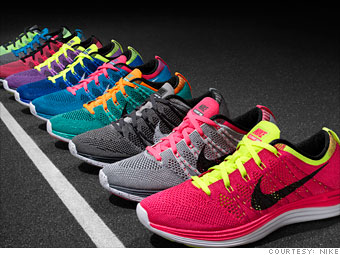 18
Top 50 rank:
18
Rank in Apparel:
1
(Previous rank: 2)
Overall score:
7.94
Ticker:
NKE
Why it's admired:
Nike has always capitalized on successful long-term partnerships—player sponsorships include Michael Jordan, LeBron James, and most of the world's greatest soccer and track stars. But in 2012, Nike began what will arguably be its greatest partnership of all: a five-year deal with the National Football League. Nike replaced Reebok (owned by Adidas) as the league's official sponsor for all on-field apparel – including jerseys, of course – and Bloomberg estimated that Nike is paying upwards of $35 million per year for the honor. With primetime games running three nights per week during the season, that's a lot of airtime for the Swoosh. Recently, the company's stock has also hit its stride – shares have grown 23% since June. —KW
Headquarters:
Beaverton, OR
Website:
www.nikeinc.com
Nine key attributes of reputation
Industry rank
Use of corporate assets
2
Quality of products/services
2
From the March 18, 2013, issue.