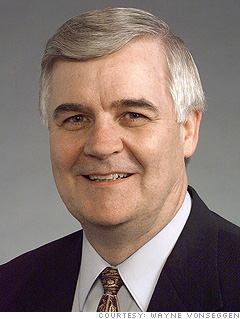 Wayne VonSeggen enjoys working with doctors to solve problems.
Top 100 rank: 2
Sector: Health Care
What they do: Act as Robin to a doctor's Batman, performing routine care such as physicals and tests, counseling patients, and even prescribing medication, all under a doctor's supervision. Today's doctor shortage will only worsen as boomers age and health care reform brings more patients into the system, creating a huge need for PAs.
What's to like: No med school, no grueling internship, more freedom to move from one specialty to another -- yet all the satisfaction of delivering care. "No day is exactly the same, and I love that variety," says Wayne VonSeggen, 61, of Wake Forest University Baptist Medical Center in Winston-Salem, N.C.? "It's also very challenging intellectually to work with doctors to try to help solve problems."
What's not to like: High stress and considerably lower pay than what doctors make. In such a supportive role, you can't be an entrepreneur.
Requirements: Complete an accredited PA program (average length: 26 months). The typical applicant has a bachelor's degree and four years of health care experience.