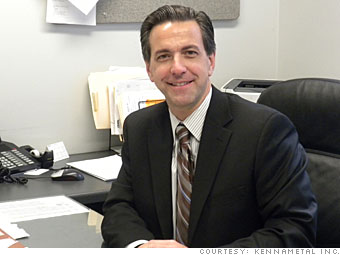 Kevin Walling, VP and chief HR officer at Kennametal, a metalworking tools manufacturer.
Top 100 rank: 58
Sector: Business Services
What they do: May be involved in writing and placing advertising for open positions in publications; online and print. Sources, screens and interviews applicants to obtain information on work history, training, education, and job skills for open positions; may utilize ATS.
Arranges interviews and travel arrangements as necessary. Establishes and maintains relationships with hiring managers to stay abreast of current and future hiring and business needs. Advises managers and employees on staffing policies and procedures.