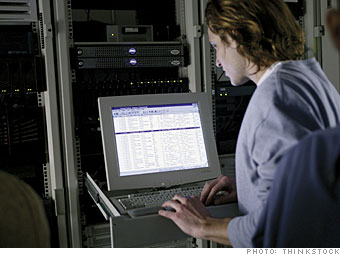 Top 100 rank: 77
Sector: Information Technology
What they do: Monitors network and systems for performance, security,and other issues. Installs, configures, maintains, upgrades, and troubleshoots file, email, and authentication servers, as well as Internet access and other networked services.
Assists users with software, hardware, and connectivity issues. Recommends, installs, configures, maintains, and upgrades all computer and networking software and hardware for use in an office, department, or small company.