Like this job? Now Like CNNMoney on Facebook for career tips, plus the latest business news and features on Personal Finance, the Economy, Markets, Technology, and more.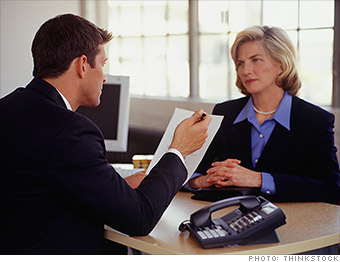 Median pay: $68,000
Top pay: $114,000
10-year job growth: 27.0%
Total jobs*: 29,300

What they do all day?
Compliance officers keep a company and its employees on a fair, safe, ethical track. They make sure products and procedures stick to company, state and federal regulations. And if they think something is amiss, they'll conduct audits or investigations to ensure rules are being followed.
--J.A.
Quality of life ratings
:
| | | | |
| --- | --- | --- | --- |
| Personal satisfaction | Low stress | Benefit to society | Flexibility |
| B | C | B | B |