Like this job? Now Like CNNMoney on Facebook for career tips, plus the latest business news and features on Personal Finance, the Economy, Markets, Technology, and more.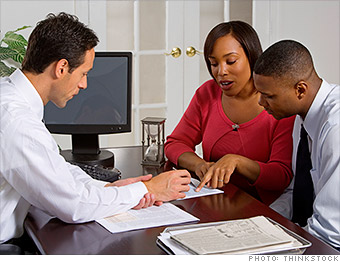 Median pay: $89,500
Top pay: $171,000
10-year job growth: 32.1%
Total jobs*: 206,800

What they do all day?
People often look to financial planners to guide them when making big decisions about their money, whether it's saving for retirement or setting up the kids' college fund. The best planners are good listeners who take time to learn about their client's financial goals. They then create a solid outline for investing and savings to help them get there.
--J.A.
Quality of life ratings
:
| | | | |
| --- | --- | --- | --- |
| Personal satisfaction | Low stress | Benefit to society | Flexibility |
| A | C | B | B |