Like this job? Now Like CNNMoney on Facebook for career tips, plus the latest business news and features on Personal Finance, the Economy, Markets, Technology, and more.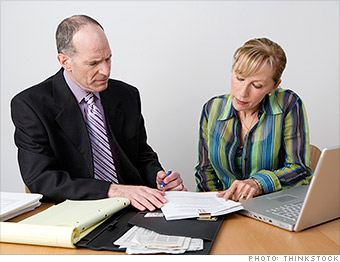 Median pay: $73,700
Top pay: $125,000
10-year job growth: 15.7%
Total jobs*: 1,216,900

What they do all day?
A qualified accountant has to pass the Uniform Certified Public Accountant Examination and meet additional state requirements. Many CPAs audit financial statements of companies. They may also prepare income taxes and offer financial and estate planning.
--J.A.
Quality of life ratings
:
| | | | |
| --- | --- | --- | --- |
| Personal satisfaction | Low stress | Benefit to society | Flexibility |
| B | C | C | B |