Tips for protecting your trade secrets
You can't copyright a bread recipe - but you could cover it with an NDA agreement.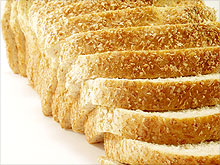 Ask FSB
Get small-business intelligence from the experts. Here's a chance for YOU to ask your pressing small-business questions, and FSB editors will help you get answers from the appropriate experts.
(FORTUNE Small Business) -- Dear FSB: Can I copyright bread? My wife makes a special kind of bread that's not available in grocery stores. We don't have our own baking facilities and would like to work with a local baker on a contract basis. So the issue is, how can we prevent the baker from stealing and using our recipe?
- Louis, Atlanta, Ga.
Dear Louis: Copyright doesn't protect recipes, but that doesn't mean the baker can steal your bread while it warms on the proverbial windowsill. Otherwise, Sara Lee (SLE, Fortune 500) could never have built a multi-billion dollar business.
A confidentiality agreement and a non-compete contract will help protect your intellectual property.
"Treat the recipe, the ingredients - at least the quantities - and the baking method, if novel, as trade secrets so that protection can exceed three years, the maximum in Georgia," says Glenn Lyon, a partner at MacGregor Lyon LLC, a law firm in Atlanta.
You may also be able to patent some unique or creative process in your recipe. But you don't want to copyright the recipe itself, because registered copyrights are public information. Anyone can read them.
That's why the Coca-Cola Company (KO, Fortune 500) didn't copyright the recipe for Coke. If it did, anyone could make their own Coke at home. They couldn't legally sell their homebrewed Coke, but no law would prevent them from drinking it.
You should talk to a lawyer about the specifics of non-compete and confidentiality agreement. Other intellectual property practices in the Atlanta area include Myers & Kaplan LLC, McClain & Merritt and Krevolin & Horst, LLC.

To write a note to the editor about this article,
click here
.


Ask a Question

My dream is to launch my own business someday. Now that it's time to choose a major, I'm debating if I should major in entrepreneurial studies or major in engineering to acquire a set of skills first. Is majoring in entrepreneurship a good choice?
More
- Spate, Orange, Calif.

More Small Business

Next Little Thing 2010