Take me out to the recession
Lower revenues and higher financing costs could take a bite out of profits for all sports teams. But don't expect ticket prices to fall anytime soon.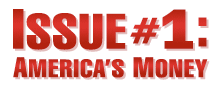 Issue #1: America's Money - Everyday on CNN
NEW YORK (CNNMoney.com) -- The continual flood of bad news about the economy has you looking for an escape.
You want to go someplace where you can forget about recessions and not worry about an arcane Wall Street market you never heard of six months ago, like auction rate securities.
That's fine. Just don't expect to find solace at your local sports stadium or arena.
Welcome to the sports recession of 2008. If it hasn't affected the finances of your favorite team yet, it probably will soon.
This economic slowdown could lead to lower ticket and concession sales as well as reduced sponsorship revenue for teams. Financing costs for existing stadiums are also expected to rise because of the credit crunch.
That could start to dig into the budget teams are willing to spend on players. The problems could even delay the construction of some long-promised new stadiums around the country since financing costs are rising.
Talk of a recession was the center of discussion at the recent World Congress of Sports, an annual sports business convention sponsored by IMG and SportsBusiness Journal.
Not even the deepest pocket teams with freshly-minted championships, think they will be immune from a recession.
"It's certainly an issue we deal with and discuss every day," Steve Tisch, chairman of the Super Bowl champion New York Giants, told me.
Wall Street woes hit the field
Tisch should be worried. He and the New York Jets are in the process of building a new stadium that the teams will share.
So the teams face the challenge of selling luxury suites and at the same time large financial firms are dealing with multi-billion dollar losses and job cuts. Tisch said it's not a problem yet but that he's keeping a close eye on Wall Street's woes.
"The crimp is not slowing us down yet," he said. "But we're very sensitive to how the market is so unpredictable. It's amazing how quickly it presented itself. There's not a lot of arrogance where we assume we're invulnerable to it."
In addition, Marc Ganis of sports marketing firm SportsCorp says that the fact that the Giants and New York Jets haven't locked down a corporate naming rights deal yet is also a surprise. After all, this will be the only football stadium with two teams playing in it. And it's also the nation's largest media market.
But the Giants and Jets aren't the only teams still trying to find sponsors. The Washington Nationals just opened its new baseball stadium without a corporate name attached to it.
Ganis, who is working on plans for the new Yankee Stadium that will open next year, said the problems on Wall Street may make it tough for New York's football and baseball teams to be trying to sell luxury suites for their new homes.
"There will be quite a few people who would have been snap decision makers who are going to have to think hard about it," he said.
The New York Mets baseball team also has a new stadium set to open in 2009. It lined up now-struggling bank Citigroup (C, Fortune 500) to a long-term naming rights deal in 2006.
But Ganis said the credit problems won't be limited to New York. Many teams and stadium authorities around the country depend on auction rate securities to finance operations on an ongoing basis. Those securities, which are used to provide long-term financing, have variable rates that can reprice every week or month.
Problems in the credit markets have driven up the rates that the debt holder must pay by between 5% and 15%. That can mean $1 million or more of unplanned additional costs every month.
But ticket prices still expected to rise
Teams may also see a hit at the concession stands. Even if fans keep going to games, they may spend less. The defending World Series champion Boston Red Sox, for example, are certain to sell out every game at Fenway Park this year. But one of the owners is still concerned.
"I expect there will be some softening," Tom Werner, chairman of the Red Sox, told me, saying that it's likely fans may be more cautious about how many hot dogs and drinks they buy.
Making matters worse for sports fans that are already feeling a pinch, ticket prices have not really come down just yet.
The Red Sox, increased their league-leading ticket prices by an average of 10%, pretty much identical to the leaguewide average increase, according to trade publication Team Marketing Report.
Of course, the Sox and other baseball teams set their ticket prices well before there was much talk of a recession or a drop in consumer spending.
But a weaker economy could eventually mean that tickets may be slightly more affordable. According to Team Marketing Report, the average ticket price increases for football and baseball games were dramatically scaled back in 2002, the year after the last recession..
Note that I didn't say ticket prices went down. Because of the basic law of supply and demand, many teams may not feel the need to cut prices to get fans in the seats.
"Our season ticket holders don't want to give up those packages and assume they can come back and reclaim those great court-side seat locations they've held for a decade or longer once the recession is over," said Adam Silver, the deputy commissioner of the National Basketball Association.
But Silver said the NBA and other leagues could suffer a hit to sponsorship dollars.
"If a bank or home builder were the big sponsor in a market and they've been hit by subprime, or if people are buying fewer cars or flying less, we'll see it," he said.
So at the end of the day, the recession could have a bigger impact on teams than you might have thought.
Sure, few are going to shed tears for wealthy owners and rich athletes. But it's not just teams that can be hurt by higher borrowing costs or a drop in sales. This is also a problem for stadium owners, which in most instances is a local government. So that ultimately puts taxpayers on the hook.
And rising costs and lower revenue might cause your favorite team, especially if it's in a small market hit hard by the economic downturn, to spend less on players in the near-term.
"If this continues into the fall, you could very well see this impacting the budget that teams are willing to expend on players," said Ganis. "The money has to come from somewhere."

Features

These Fortune 100 employers have at least 350 openings each. What are they looking for in a new hire? More

It would be the world's second-biggest economy. See how big companies' sales stack up against GDP over the past decade. More