Boring is beautiful
With banks imploding and consumers pulling back on spending, one safe haven for the market could be in the stodgy industrials sector.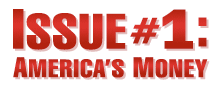 Issue #1: America's Money - Everyday on CNN
NEW YORK (CNNMoney.com) -- Companies that make things such as bolts and studs and hydraulic equipment may sound depressingly unsexy.
But guess what? Industrial companies are actually reporting healthy sales and profits. And there's nothing sexier than better-than-expected earnings in a market as ugly as this one.
Industrials could be a safe haven for investors that are tired of seeing more big bank losses, warnings from tech companies and concerns about weak retail spending.
Fastenal (FAST), which makes nuts, washers and other industrial supplies, reported Friday that first-quarter profit rose 26% from a year ago, ahead of expectations.
On Monday, two other industrials posted results that surpassed analysts' estimates: hydraulics and electrical systems manufacturer Eaton (ETN, Fortune 500) and building-maintenance supplier W.W. Grainger (GWW, Fortune 500).
Both companies also raised their 2008 profit forecasts and cited strength in international markets.
Alexander "Sandy" Cutler, the chairman and CEO of Eaton, told me that he expects his company to report a record 2008 even though he conceded that the U.S. economy "has definitely gotten weaker."
"Big parts of many international economies are really driven by infrastructure investment, particularly countries where investments have been repressed for a number of years," he said, citing China, India and Russia as prime examples.
But even in the United States, Cutler said there is still strong long-term demand from aerospace customers, and he does not expect that to slow anytime soon.
In fact, the infrastructure business of General Electric, which spooked the markets Friday with an unexpected drop in profit due to problems in its finance division, is the one part of GE that continues to do quite well.
GE's infrastructure division, which makes jet engines, lighting systems and wind turbines among other things, reported a sales increase of 23% in the first quarter and a 17% increase in operating profit thanks largely to robust demand abroad.
"Industrials are positioned pretty well to take advantage of the weak dollar and the amount of infrastructure that will be built out in lesser developed countries," said Jack Ablin, chief investment officer with Harris Private Bank in Chicago.
Michael Cuggino, president and chief executive officer of Pacific Heights Asset Management, which runs the the Permanent Portfolio fund and Permanent Portfolio Aggressive Growth fund, agrees. He said he loves industrials now because of their exposure to overseas markets.
He said he owns shares in construction equipment company Fluor (FLR, Fortune 500), which has a big presence in China, and Illinois Tool Works.
Although Illinois Tool Works (ITW, Fortune 500) recently cut its annual profit forecast due to special tax-related charges, the company still is expected to report sales growth of about 10% this year. Cuggino says the company, which makes fasteners, seals and adhesives, may be a "dull business." But it has grown solidly through smart acquisitions and is an "incredibly profitable and well run company."
And fortunately for investors, many of the industrials, despite a decent run lately, are still attractively valued. Eaton, for example, trades at just 10 times 2008 earnings estimates. Illinois Tool Works trades at only 14 times this year's profit projections.
"Many industrial stocks are reasonably cheap and have positive momentum. It's an interesting place to be right now," Ablin said.
So don't fret the next time you see a headline about another multi-billion subprime writedown or a report about the latest retailer to post sluggish sales. There are plenty of stocks that are bucking the downward trend if you take the time to look for them.
Issue #1 - America's Money: All this week at noon ET, CNN explains how the weakening economy affects you. Full coverage.
Have you lost your job, your business or your home? Are you raiding retirement accounts to pay the bills? We want to hear from you. Tell us how you're being affected by the weakening economy and you could be profiled in an upcoming story. Send emails to realstories@cnnmoney.com.

Features

These Fortune 100 employers have at least 350 openings each. What are they looking for in a new hire? More

It would be the world's second-biggest economy. See how big companies' sales stack up against GDP over the past decade. More