Recession-proof stocks
Consumers may be skittish in this weak economy but they haven't completely closed their wallets. Here's which companies will benefit.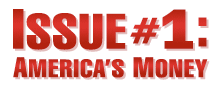 Issue #1: America's Money - Everyday on CNN
NEW YORK (CNNMoney.com) -- It's no secret that the economy is in a slump, and that Americans are keeping a closer eye on how much they spend.
But while shoppers may be more cautious, they are still hitting the malls and going online for bargains.
Apple (AAPL, Fortune 500), for example, will report its first-quarter results Wednesday and analysts expect sales to rise 32%. Amazon.com (AMZN, Fortune 500) is also reporting its latest results Wednesday and Wall Street is projecting a 36% increase in revenue.
With this in mind, I decided to search for some investment opportunities in two key sectors: consumer discretionary (retailers, clothing, autos, media companies and restaurants) and consumer staples (food, beverages, household products).
I looked for decently sized companies (market value of at least $1 billion) that are expected to report sales and profit growth of at least 10% this fiscal year, more than respectable increases for consumer companies in an economic environment that some are already calling a recession.
What's more, as an added safeguard, I made sure that none of the companies has had its profit targets for the year cut by analysts in the past three months. I didn't want companies that are expected to report earnings growth of 10% now but were expected only a few months earlier to grow by 20%
Finally, I made sure that the companies are all reasonably priced. So I weeded out any companies trading at more than 20 times fiscal 2008 earnings estimates.
Holding up - and then some
That left me with an interesting list of stocks. And surprisingly, more discretionary companies that popped up than I had anticipated. You'd think that retailers, restaurants and car manufacturers would feel a bigger pinch than say, food makers, in these tough times.
But several well-known discretionary companies popped up, including Japanese auto makers Toyota (TM) and Honda (HMC), luxury bag retailer Coach (COH), watch maker Fossil (FOSL) and apparel retailers Polo Ralph Lauren (RL) and Aeropostale (ARO).
A couple of members of the newly minted Fortune 500 list also made it through my screening process, including sneaker giant Nike (NKE, Fortune 500), satellite TV leader DirecTV (DTV, Fortune 500) and casual dining chain owner Darden Restaurants (DRI, Fortune 500) (it owns Red Lobster and Olive Garden).
On the more stodgy staples side, Fortune 500 food producers ConAgra Foods (CAG, Fortune 500) and H.J. Heinz (HNZ, Fortune 500) made the cut, as did a couple of international tobacco producers including British American Tobacco (BAT) and Imperial Tobacco Group (ITY).
What this proves is that if you are an investor, it pays to do your homework. It would be all too tempting to dismiss any consumer-related company at a time when it seems that everyone is predicting doom and gloom for the economy.
But there are companies out there that are still holding up well thank you very much. And it's investing 101 that periods of immense fear and panic are often the best times to make long-term bets on high-quality companies.
So go ahead and shop until you drop for consumer stocks. There are some good sales right now if you take the time to find them.
Issue #1 - America's Money: All this week at noon ET, CNN explains how the weakening economy affects you. Full coverage.
How is the economy affecting your everyday life? Tell us about how your money situation has changed - or stayed the same - in the last few months. What's your biggest economic worry? Send us your photos and videos, or email us and share your story.

Features

These Fortune 100 employers have at least 350 openings each. What are they looking for in a new hire? More

It would be the world's second-biggest economy. See how big companies' sales stack up against GDP over the past decade. More