Buffett's bet: Juicy Fruit for stocks
The Oracle's investment in Wrigley and Kirk Kerkorian's increased stake in Ford are healthy signs of a market recovery.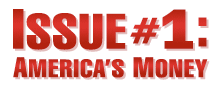 Issue #1: America's Money - Everyday on CNN
NEW YORK (CNNMoney.com) -- There are lot of doom and gloomers out there.
Many of you came out in full force to respond to Friday's column that argued why the worst may be over for the markets and economy. Seems like some readers were openly rooting for a second coming of the Great Depression. Are you short sellers? Sadomasochists? What gives?
I think it's getting harder and harder to make the argument that there's going to be a lot more pain ahead for stocks. Today, two very savvy investors made bold moves that signal growing confidence in Corporate America.
Berkshire Hathaway (BRKA, Fortune 500), the investment company controlled by Warren Buffett, is helping to finance Mars Inc.'s $23 billion acquisition of gum and candy maker The Wm. Wrigley Jr. Company.
In addition, the Oracle of Omaha's Berkshire has agreed to take a $2.1 billion stake in Wrigley (WWY, Fortune 500). Shares of Wrigley surged more than 23% on the news.
"Buffett is a classic value investor," notes John Norris, managing director of Oakworth Capital Bank, an investment firm in Birmingham. Ala. "There has been a fair amount of cash sitting on the sidelines and getting that employed is a good thing."
Yet another billionaire, Kirk Kerkorian, disclosed today that his Tracinda investment firm is boosting its stake in Ford Motor Co. Kerkorian is offering a 13% premium for the Ford (F, Fortune 500) shares. Ford's stock rose more than 9% Monday.
This has to be considered good news. Successful investors are putting money to work at a time when investor sentiment is still swinging more toward fear and panic.
"There is a lot of so-called smart money starting to bottom fish here. Investors are coming in and getting good prices," said Brian Stine, senior portfolio manager, Allegiant Asset Management Co.
And while I realize that these investments won't do anything to immediately help many consumers that are struggling to pay their mortgages and are now coping with higher food and gas prices as well, sooner or later, an improvement in the health of big businesses will trickle down to average Americans.
As fashionable as it may be to bash Wall Street and big corporations, there is no denying that when large companies are enjoying boom times - and that's usually accompanied by rising stock prices - these firms are more likely to invest more and hire new workers. In turn, that should lead to a consumer that feels more upbeat as well.
"If the stock market recovers and rallies that should help consumer confidence," Stine said.
Again, this is not something that's going to change overnight. The employment number for April that will be released Friday is likely to show a fourth consecutive month of job losses. But sooner or later, improving fortunes for large public companies should lead to better times ahead for all.
Issue #1 - America's Money: All this week at noon ET, CNN explains how the weakening economy affects you. Full coverage.
Under the government's economic stimulus plan, 130 million people will receive tax rebate checks for $300 and up, starting April 28. What do you plan to do with your check? How do you think the stimulus plan will affect the economy? Send us your photos and videos, or email us and tell us what you think.

Features

These Fortune 100 employers have at least 350 openings each. What are they looking for in a new hire? More

It would be the world's second-biggest economy. See how big companies' sales stack up against GDP over the past decade. More