Consumers not dead yet
Spending rose more than expected in March. Much of that is due to rising food and gas prices but the consumer is still hanging in there despite recession fears.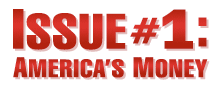 Issue #1: America's Money - Everyday on CNN
NEW YORK (CNNMoney.com) -- Like any mask-wearing serial killer in a cheesy horror movie, you just can't kill the American consumer.
The problems in the housing market, rising food and gas prices and other economic bugaboos may have dented consumer confidence but they have yet to cause spending to completely grind to a halt.
The Commerce Department reported this morning that personal consumption expenditures rose 0.4% in March. Economists were expecting an increase of just 0.2%.
To be sure, a large portion of the gain was due to the fact that a lot of things simply cost more these days. Adjusted for inflation, consumer spending was up only 0.1%
But considering that so many people have been predicting that consumer spending, the lifeblood of the economy, has to eventually crumble and fall under the weight of the housing mess, it's worth noting that we've been hearing that for awhile and we're still waiting for it to actually happen.
The consumer, to use a favorite phrase of economists and politicians, is remarkably resilient. It would be trite if it weren't true.
Chris Probyn, chief economist with State Street Global Advisors, said that contrary to many of the negative economic headlines, the average consumer is still in decent shape for now. The unemployment rate, while rising, is still relatively low and those with jobs have seen steady, if not spectacular, increases in income.
And he adds that spending could increase in the second and third quarters as a result of the tax rebate checks now making their way to consumers.
"The economy is stagnant but there is no evidence that it's sliding backwards precipitously," Probyn said. "History tells us that people over a period of six months spend a chunk of the rebates they will receive."
Looking deeper at the March spending data, it is clear that consumers may be pulling back in some areas but are not putting a padlock on their wallets.
Spending seems to be shifting away from big-ticket items that should last for a while (think cars, refrigerators and computers) to nondurable goods that are used up quickly (i.e. food, clothing, paper products) and services.
Spending on so-called durable goods fell 0.4% in March, according to the Commerce Department. Meanwhile, spending on nondurable goods rose 0.4% and spending on services was up 0.6%.
Services, in particular, have helped keep spending levels up. According to figures in yesterday's gross domestic product (GDP) report, services expenditures (i.e. medical, transportation and leisure spending) rose more than 3% in the first quarter while spending on both durable and nondurable goods fell.
"The key to the fact that spending hasn't turned negative is services. Americans just spend money on services almost subconsciously," said Joe Liro, economist with Stone & McCarthy Research Associates, a research firm in Princeton, N.J.
That said, Probyn is concerned that the rebates will only be a temporary fix and that if commodity prices continue to surge and the housing and job markets weaken further, that could make it tougher for consumers to keep spending in the fourth quarter and 2009.
Liro agrees. He said that there won't be an enduring lift from the rebates and also said the fact that many consumers won't be able to use their house as a second ATM machine anymore since real estate values are falling in many markets.
But he still believes that spending could stay positive overall thanks to services.
"Spending on services tends to be pretty steady from one month to the next," he said. "Thank God for nail salons."
Issue #1 - America's Money: All this week at noon ET, CNN explains how the weakening economy affects you. Full coverage.
Under the government's economic stimulus plan, 130 million people will receive tax rebate checks for $300 and up, starting April 28. What do you plan to do with your check? How do you think the stimulus plan will affect the economy? Send us your photos and videos, or email us and tell us what you think.

Features

These Fortune 100 employers have at least 350 openings each. What are they looking for in a new hire? More

It would be the world's second-biggest economy. See how big companies' sales stack up against GDP over the past decade. More