Jobs: 'Not as bad as we thought'
Employers trim payroll for fourth straight month, although decline is less than forecasts. Unemployment rate dips to 5%.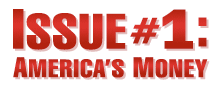 Issue #1: America's Money - Everyday on CNN
NEW YORK (CNNMoney.com) -- Employers trimmed jobs in April for the fourth straight month, according to a government report Friday that was not as weak as Wall Street's expectations.
There was a net loss of 20,000 jobs in the month, according to the Labor Department report, compared to the revised loss of 81,000 jobs in the March reading. Economists surveyed by Briefing.com had forecast a loss of 75,000 jobs in April.
The unemployment rate slipped to 5% from the 5.1% reading in March. Economists had been forecasting unemployment would rise to 5.2% in the latest report.
"It's not good news, but it's not as bad as we thought it would be," said David Wyss, chief economist for Standard & Poor's. "It's consistant with the view it's going to be a mild recession, but an extended one, where you spend a lot of time bouncing around the bottom."
The report showed continued losses in the sectors battered in the recent economic slump. Construction lost 61,000 jobs in the month, and manufacturing shed 46,000 jobs. Retailers also trimmed payrolls by 27,000 in the face of a pullback in spending by consumers.
But some other sectors that had posted job losses in previous reports rebounded, such as business and professional services, which grew by 39,000 jobs after a loss of 44,000 the previous month. The financial sector, which has lost jobs each of the previous 8 months due to problems in the credit markets, ended that streak with a narrow 3,000 job gain.
Tig Gilliam, CEO of Adecco Group North America, the unit of the world's largest employment firm, said he was encouraged by the turn around in those sectors, even though he expected job losses to continue in upcoming months.
"It's hard to get real upset about 95% employment, given everything else going on with the credit markets and energy prices," he said. "The job market, as far as I'm concerned, is the silver lining in the storm cloud."
Still the private sector as a whole lost 29,000 jobs, marking the fifth straight month of job losses outside of government payrolls. Overall, the economy has suffered a net loss of 260,000 jobs so far in 2008, and many economists said this report did little to suggest there is a real turnaround in the market.
"There may be a limit to the downside as to how bad the economy will get, but don't get too optimistic here," said John Silvia, chief economist at Wachovia.
There were clear signs of weakness in the report. The average work week slipped to 33.7 hours from 33.8, a sign that some workers had difficulty finding full-time work.
There was a large jump, by 306,000, in the number of people who were working part-time who wanted full-time positions, a fact that helped to take the unemployment rate lower despite the weaker job market.
"These are not the types of jobs that durable economies are made," said Jeoff Hall, the chief U.S. economist for Thomson Financial. "I, for one, don't think we're in a recession. But tell that to the hundreds of thousands of people who have lost their jobs in the last four months with no signs of them returning."
The average hourly wage edged up only a penny to $17.88, the smallest gain in almost two years. The slim increase in pay, coupled with reduced hours, led to the biggest drop in weekly wages in almost two years.
It left average weekly wages up only 3.1% in the last 12 months, less than the 4% rate of inflation in the 12 months ended in March, an indication that paychecks are not keeping up with prices.

Features

These Fortune 100 employers have at least 350 openings each. What are they looking for in a new hire? More

It would be the world's second-biggest economy. See how big companies' sales stack up against GDP over the past decade. More