Yahoo's $14 billion 'transition'
Microsoft offered $47.5 billion for Yahoo before walking away. Yahoo is now worth $33.5 billion. If Yahoo's turnaround fails, it may crawl back to Microsoft.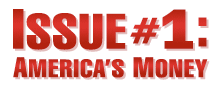 Issue #1: America's Money - Everyday on CNN
NEW YORK (CNNMoney.com) -- Microsoft is walking away from its offer to buy Yahoo...for now. But I don't believe for one second that the deal is dead for good.
Ultimately, I think Yahoo will wind up being the Alex Rodriguez of tech. Last fall, the Yankees' third baseman opted out of his contract and the Yankees vowed that the team would not negotiate. But A-Rod could not find any team willing to pay as much and he went crawling back.
"This move may still be a negotiating tactic. We continue to believe that Yahoo is the asset that MSFT needs," wrote Youssef Squali, an analyst with Jefferies & Co. in a report Monday morning.
Yahoo, of course, isn't really a perfect comparison to A-Rod. Rodriguez is arguably one of the best players in baseball history. Yahoo, on the other hand, is struggling mightily to keep up with Google.
But the point is the same. Before the deal collapsed, Microsoft had upped its bid to $33 a share, or $47.5 billion.
On Monday morning, shares of Yahoo plunged 16% to $24, or $33.5 billion.
So Yahoo (YHOO, Fortune 500) now will face immense pressure from investors to prove that going it alone - or entering into some big partnerships - will ultimately add at least $14 billion in value.
In a statement Saturday night, Yahoo founder and chief executive officer Jerry Yang said that Yahoo will now focus "on executing the most important transition in our history." But what exactly is involved in this "transition?" And is Yang the right guy to carry it out?
Finding other dance partners
Analysts are speculating that, fresh off of Yahoo's recent test with Google to provide Google's sponsored ads on its site, Yahoo may look to outsource more of its sponsored search to Google (GOOG, Fortune 500).
If Yahoo does this, it is essentially admitting that its efforts to compete more effectively with Google have been a failure, that its ballyhooed Project Panama improvements to its search technology have been a flop and that pricey deals for search technology companies Overture Services and Inktomi were a waste.
Yang would be turning his back on Yahoo's technology roots - which was the main selling point of his return to the company last year, replacing Terry Semel, a Hollywood guy.
There also have been rumors of Yahoo dalliances with Time Warner's AOL and News's Corp's (NWS, Fortune 500) Fox Interactive Media. (Time Warner (TWX, Fortune 500) also owns CNNMoney.com.) And Yang probably wouldn't be the best guy to run a combined Yahoo-AOL or Yahoo-Fox Interactive Media either. A merger of Yahoo with either AOL or the parent of MySpace would also create a leading content company, not a tech juggernaut.
Either way, those deals wouldn't lead to a significantly strengthened Yahoo.
So what's this all ultimately mean for Yahoo and shareholders? Yang needs to quickly explain to investors how he expects to turn around the company. Patience is wearing thin.
The one year-anniversary of Yang taking over for Semel arrives on June 18 and all Yang has to show for himself is a stock that, following today's plunge, is trading about 15% lower than where it was the day that Semel was given the boot.
Yahoo's earnings are expected to be roughly flat this year. And that follows declines in annual net income in both 2006 and 2007.
With that in mind, unless Yahoo can finally give Wall Street a concrete plan for a profit turnaround, then expect Microsoft to be back with another bid.
"We would not rule out the possibility of MSFT trying again to acquire YHOO," wrote Sandeep Aggarwal, an analyst with Collins Stewart, in a report Monday morning.
Aggarwal pointed out that Microsoft's bid for Yahoo is an admission that it needs to grow its online business and that its "organic efforts are not working."
So Mister Softee's decision to walk away could just be a way for Microsoft to try and drive the price even lower down the road, assuming that Yahoo's long-awaited turnaround continues to fail to materialize.
"Should YHOO miss expectations in 2008, we would not be surprised to see MSFT come back to the table," wrote RBC Capital analyst Ross Sandler in a report Monday morning.
So mark my words, just as A-Rod eventually realized that he looked pretty nice in pinstripes, Yahoo is going to have to come to grips with the fact that swapping its trademark purple for MSN's multicolored butterfly logo will ultimately be the right thing to do.
Issue #1 - America's Money: All this week at noon ET, CNN explains how the weakening economy affects you. Full coverage.
Under the government's economic stimulus plan, 130 million people will receive tax rebate checks for $300 and up, starting April 28. What do you plan to do with your check? How do you think the stimulus plan will affect the economy? Send us your photos and videos, or email us and tell us what you think.

Features

These Fortune 100 employers have at least 350 openings each. What are they looking for in a new hire? More

It would be the world's second-biggest economy. See how big companies' sales stack up against GDP over the past decade. More