On food stamps and still hungry
Food prices are way up - more than 5% in the past 3 months alone. For many of the 28 million people on food stamps, that means empty fridges. Advocates say Washington needs to step in.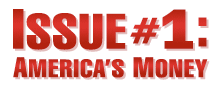 Issue #1: America's Money - Everyday on CNN
WASHINGTON, D.C. (CNNMoney.com) -- For Phyllis Bean, higher food prices mean going hungry so her 4-month-old baby girl can eat.
The Washington resident's $280 monthly food stamp allotment doesn't last very long these days, even though she gets a free lunch at a culinary training program at D.C. Central Kitchen. By mid-month, Bean is often reduced to eating canned ravioli and peanut butter and jelly so she can afford to buy milk and baby cereal for McKiya. By month's end, her refrigerator is empty.
"When I go to the counter, I have to put some of my food back so I can get her food," said Bean, 21, who also receives $65 a month from a federal program available to women with young children. "I try to buy less meats and more starchy food that will last me - noodles, ravioli, rice, peanut butter and jelly."
Soaring food costs are putting a strain on many Americans' budgets. In the first three months of the year alone, they jumped 5.3%, and that's on top of a 4.9% increase in 2007.
But for those on food stamps, higher prices for milk, eggs, bread and other staples often mean tough choices and empty bellies. Many are forced to forgo fresh vegetables and meat, while loading up on pasta and potatoes. Others are turning to churches, food banks and other charities, which are already strained by the increased demand.
To alleviate the crunch on the nation's roughly 28 million people on food stamps, advocates are calling for Congress to pass a temporary mid-year boost in benefits. They are also fighting for changes in how the monthly allotment is computed to make it better reflect the expenses of today's recipients.
"It's been very tough for families," said Stacy Dean, director of food assistance policy for the Center for Budget and Policy Priorities, a liberal-leaning think tank. "They don't have the flexibility in their budgets so they just don't buy as much food or they buy cheap food or they skip meals altogether. Congress can and should act to help people survive the spike in prices."
Support system put to the test
One in 11 Americans receive food stamps, according to federal statistics. As the economy weakens, more and more people are turning to this support system. Households receive an average of about $1 per person per meal. Individuals' payments are capped at $162 a month while a family of four can get a maximum of $542 a month.
Benefits are adjusted every October based on the federal food inflation rate for the previous June. Last year, recipients saw a benefit boost of 4.6%, one of the largest in the last decade.
"Over time, the increase in food stamp benefit...does keep up with rate of inflation," said Kate Houston, deputy undersecretary at the U.S. Department of Agriculture, which runs the food program. "The maximum benefits and the benefits that individuals receive are designed to supplement the food budgets and they do keep up with food prices."
Acknowledging that the rise in food costs may be tough on some people, Houston said recipients can find recipes and suggestions on the agency's Web site on how to make their food dollars go further.
But with the cost of eggs soaring 35%, milk 23% and bread 16% over the past year, recipients interviewed last week in the nation's capital say they have had to make radical changes to their diets in recent months. One in seven D.C. residents receive food stamps - among the the nation's highest per-capita rates.
Sylvia Ford is one of them. The $135 she gets each month lasts two weeks, leaving her dependent on food banks such as Bread for the City. A year ago, the single mother of four grown children could afford lemons. Now it's only lemon juice. Gone are the occasional treats of shrimp or crabmeat. Instead it's stews or soups that she can string out over several days.
"I'm just trying to stretch it more," said Ford, 55, who is unemployed but volunteers at the food bank. "I have to come here to get a bag of food to make ends meet."
The maximum food stamp benefit no longer covers the cost of the "thrifty food plan," the menu of food items the government uses to calculate its allotment. In March, it cost $567.20 to buy the items in the plan for a family of four, compared to $542.10 last June, when the inflation adjustment was set.
A mid-year benefit boost?
As food stamp recipients such as Ford struggle with this spike in the shadow of the Capitol, lawmakers inside are mulling ways to increase benefits both temporarily and permanently.
One measure under consideration is a mid-year adjustment of up to 15%. The idea was dropped from the economic stimulus plan President Bush signed in mid-February, but the continued rise in food prices has kept the issue alive and some politicians want it passed as part of a second stimulus package.
Another set of changes working its way through Congress as part of the farm bill would gradually increase benefits. The legislation would make the food stamp formula more sensitive to inflation, as well as eliminate the cap on deducting child care expenses and exempt retirement accounts from asset limits, among other items.
While the farm bill measures are important, advocates say, they wouldn't immediately address the spikes in food prices the way a 15% benefit boost would. They say a mid-year adjustment is very important.
"It would provide enormous relief," Dean said. "It could get help into people's hands in a month."

Features

These Fortune 100 employers have at least 350 openings each. What are they looking for in a new hire? More

It would be the world's second-biggest economy. See how big companies' sales stack up against GDP over the past decade. More