Fuzzy math on the campaign trail
The candidates say they will pay for their proposals by raising revenue and cutting spending. Here are just a few of the accounting flaws in their platforms.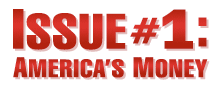 Issue #1: America's Money - Everyday on CNN
NEW YORK (CNNMoney.com) -- It's a good thing they're not running for accountant in chief.
When it comes to selling their economic proposals as fiscally responsible, all three presidential candidates have managed to do some funny math.
"Everybody says, let's make the numbers work by not counting certain things," said Howard Gleickman, editor of Tax Vox, a blog by think-tank Tax Policy Center.
Of course, a campaign is more about proposing new ideas than it is crafting the federal balance sheet with an X-Acto Knife. Nevertheless, none of the candidates are immune from double-counting money they say could pay for one or another of their proposals, or proposing cost-saving measures that are tough to quantify.
And they're happy to call each other out on it.
Speaking Sunday on "Meet the Press," Democrat Barack Obama criticized rival Hillary Clinton's plan to pay for her gas tax holiday proposal. "Sen. Clinton says that she's going to use the windfall profits tax. [S]he's already said that she's going to use the windfall profits tax for something else, as I have, and that is to invest in clean energy and other important measures. So that money, she's already spending twice."
The reality: It's not clear how much revenue either candidate's windfall profits tax would raise.
"It depends on how it is structured and what future oil prices are," said Gilbert Metcalf, an economics professor at Tufts University who specializes in taxation, energy and environmental economics. "For what it's worth, the previous windfall profits tax consistently raised less revenue than was predicted," he added.
The Clinton campaign gives as good as it gets. For example, Clinton economic adviser Gene Sperling, in a conversation with CNNMoney.com earlier this year, took the Obama campaign to task for proposing that money saved by drawing down troops in Iraq could be used to pay for some of Obama's proposals. That's money that should be considered emergency spending, Sperling said.
"When Iraq spending goes away, it goes away. You don't use it as a pay-for," he said. "We're assuming that will bring the budget down."
Spread the wealth
Both Democratic candidates, meanwhile, frequently cite their plans to let the Bush tax cuts of 2001 and 2003 expire for high-income taxpayers as a way to pay for their initiatives.
The tax cuts are set to expire for everyone by 2011. By letting them expire for only high-income taxpayers would over 10 years capture $1.2 trillion in federal revenue, according to the Tax Policy Center.
Such revenue certainly could go a long way toward paying for Clinton's health care reform - estimated to cost $110 billion a year - or to Obama's health care proposals - estimated to cost $50 billion to $65 billion.
Or it could pay for several of the new income, payroll, savings, education or housing tax credits that both Obama and Clinton have proposed.
Or it could help pay for a permanent fix to the Alternative Minimum Tax (AMT), a move that would reduce revenue by at least $620 billion over 10 years.
But it can't do it all.
Cut spending, save billions
Clinton and Obama don't rely exclusively on high-income taxpayers to pay for their new ideas. But some of their other cost-saving measures, such as modernizing the health system and reducing wasteful health spending, are not easily quantifiable.
On the Republican side of the ledger, John McCain wants to make permanent all of President Bush's tax cuts and eliminate the AMT altogether. The Tax Policy Center estimates both measures combined could reduce federal tax revenue by nearly $4 trillion over 10 years.
McCain's economic adviser, Douglas Holtz-Eakin, disputes how the center calculates its estimates.
Here's his beef: The Tax Policy Center estimates make two key assumptions - the tax cuts will expire by 2011 and the AMT will hit an increasing number of taxpayers. While that reflects current law, Holtz-Eakin asserts such estimates should be based on the policies in effect now.
"[T]he AMT gets patched [to protect taxpayers] every year - regardless of which party holds power in Congress - but a current law baseline assumes that it will revert to its full-blown form in the future," Holtz-Eakin wrote in a rebuttal to the Tax Policy Center's estimates.
If we did that, Gleickman said, the baseline would also have to reflect other current and expensive policies like the war in Iraq, where McCain has called for an increase of troops.
McCain's critics say his proposals are too costly .
His campaign asserts that his call to extend the tax cuts for everyone and reduce corporate tax rates will stimulate economic growth and maintain a healthy level of tax revenue. But studies - including one by Holtz-Eakin in his capacity as Congressional Budget Office director in 2005 - suggest that tax cuts don't pay for themselves over time.
McCain is also relying on spending cuts to address long-term budgetary concerns. Specifically, he's called for the elimination of earmarks and discretionary programs that don't meet their objectives. And when it comes to shoring up funding for Social Security, he has expressed a preference to reduce growth in benefits.
Those ventures may save a lot of money or not much at all. Everything depends on what McCain could get through Congress. And so far, no presidential candidate has spent a lot of stump time proposing how to do that.

Features

These Fortune 100 employers have at least 350 openings each. What are they looking for in a new hire? More

It would be the world's second-biggest economy. See how big companies' sales stack up against GDP over the past decade. More