Fliers squeezed by government fees
Taxes and charges on airline tickets are growing even as fuel prices skyrocket.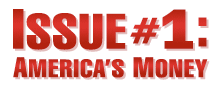 Issue #1: America's Money - Everyday on CNN
NEW YORK (CNNMoney.com) -- As if high fuel prices aren't enough, airlines and passengers are getting pinched by rising taxes as the U.S. government demands a bigger piece of the pie.
About 20% of the price of a $300 domestic round-trip ticket goes to taxes and fees, according to the Air Transport Association, compared with 13% in 1992 and 7% in 1972.
"When the government decides to throw another tax on passengers, that is greatly hurting an already financially hurting industry," said ATA spokesman David Castelveter. "We've long said that we are one of the most overtaxed industries, and we now are dealing with record-level fuel increases. The airline industry is in a worse financial situation than it was on 9/11."
A ticket price dissected
Rick Seaney, chief executive of online ticket vendor Farecompare.com, estimated that the U.S. government reaped $40 billion in airline ticket taxes in 2007.
Seaney broke down the price of a $300 domestic round-trip flight:
$146.15: Roundtrip airfare
$93.02: Fuel surcharge
$18.00: Passenger facility charge toward airport improvements
$14.00: Federal flight segment tax to Federal Aviation Administration projects
$10.00: Sept. 11 security fee to the Transportation Security Administration
$11.85: Federal sales tax (7.5%) on airfare
$ 6.98: Federal sales tax (7.5%) on fuel surcharge.
Seaney said airlines also pay a 4.4% federal excise tax on jet fuel, and an additional sales tax on fuel that varies depending on the city and state of purchase. Those costs are factored into the price of airfare.
"Where is the money going, and why isn't air travel any easier after collecting billions and billions of dollars?" he asked, noting that passengers are still dealing with cancellations and delays.
Chris White, a spokesman for the TSA, said that Sept. 11 fees are used to fund security for airports and airlines. Brian Turmail, a spokesman for the Department of Transportation, said the federal flight segment tax is used to fund the air traffic control system, while the passenger facility charge is used for airport maintenance.
And don't forget the fuel costs
On top of taxes, the industry is dealing with soaring fuel prices. Fuel cost is now 36.5% of the price of a ticket, compared to 15% in 2000, according to the ATA, which estimates that jet fuel costs will rise to a record-breaking $59.5 billion in 2008, compared with $41.2 billion in 2007.
Seaney of Farecompare.com said if fuel prices continue to rise, and the government continues to add fees, "the combination of the two could be lethal."
"The last thing the government needs to do is pile on [more fees]," he said, suggesting that legislators suspend some or all of the fees until fuel costs drop dramatically.
This would not be unprecedented, said Seaney, since the government lifted the Sept. 11 security fee during the summer of 2003 as part of the Emergency Wartime Supplemental Appropriations Act.
The funding is set by the FAA reauthorization bill, which passes through Congress every five years and makes it possible for the DOT to operate the FAA, according to Turmail. The Senate failed to pass the FAA reauthorization bill on May 6, and its fate is still to be decided in Congress.
Turmail said the current bill proposes a shift in the federal flight segment tax from passengers to the airlines, as well as to corporate and private jets, to "put less of a burden on air travelers." The airlines could pass that tax onto passengers through higher airfares, he said, but that depends on whether they can successfully raise ticket prices.
The most recent widespread fare increase occurred May 8, when Delta Air Lines (DAL, Fortune 500), United Airlines (UAL) and American Airlines (AMR, Fortune 500) added $20 to the price of a round-trip ticket. ATA president James May said in a Tuesday press conference, that another fare increase during the summer is "inevitable," and rising fuel prices are to blame.
May said fewer people will travel this summer, partly because of the poor economy. But for this reason, some analysts believe airline prices have already neared their peak.
"They will try to raise fares, but the question will be whether they can succeed in doing so in a weak economy," said Phillip Baggaley, a fixed income analyst for Standard & Poor's.

Features

These Fortune 100 employers have at least 350 openings each. What are they looking for in a new hire? More

It would be the world's second-biggest economy. See how big companies' sales stack up against GDP over the past decade. More