Memorial Day travelers face headwinds
Record gas prices force some would-be holiday weekend drivers to stay off the roads. Travel expected to lessen for first time since 2002.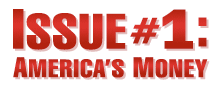 Issue #1: America's Money - Everyday on CNN
NEW YORK (CNNMoney.com) -- Travelers taking to the road this Memorial Day weekend face soaring costs as prices at the pump continued their record run Friday.
The nationwide average for a gallon of regular unleaded gasoline rose to $3.875, up from $3.831 the previous day, according to the most recent reading from motorist group AAA. That's the 16th consecutive record for gas prices, which have now risen for 17 straight days.
Retail gas prices are up nearly 10% from a month ago and have climbed more than 20% in the last 12 months. Last Memorial Day weekend, drivers only had to shell out an average of $3.23 for a gallon of gas.
The surge in prices is keeping some drivers off the road. For the first time since 2002, Americans plan to drive less on Memorial Day weekend than they did the year before, according to AAA.
The number of Americans traveling 50 or more miles from home this holiday weekend will slip by 0.9% to 37.87 million, the motorist group forecast last week.
"Most people are going to travel closer to home this year, and they're going to take fewer trips," said AAA spokesman Mike Pina.
Among the estimated 12% of Americans who will be traveling this weekend, AAA said 31.7 million people, or 83%, are expected to drive. That's slightly fewer than the 32 million Memorial Day drivers a year ago.
Moet Muller, a New York chef won't be traveling this weekend because he doesn't drive.
"I'm glad I don't - the subway will do just fine for me," Muller said. "Who wants to pay $3.80?"
The AAA survey was conducted during the last week of April, when gas was only at $3.50 a gallon. Now, Alaska, Connecticut, Illinois, New York, California, Hawaii and Michigan are all averaging over $4 per gallon. Only Wyoming and Arizona have an average that's under $3.70 a gallon.
A Deloitte & Touche survey of more than 1,000 Americans conducted May 12-14 found that, as a result of the rise in gas prices, 23% of Americans have altered their Memorial Day weekend travel plans.
Deloitte & Touche found that 12% of would-be travelers are cancelling their vacation plans altogether, and 11% plan on traveling closer to home.
Holly Horden, a medical facility employee from New Brunswick, Conn. decided to cancel her Memorial Day trip to New Jersey in addition to a New Hampshire trip she scheduled for later in the year.
"We did it last year, and it's going to be half the price [it would cost] this year," said Horden.
The average traveler is expected to drive 91 miles to and from home this weekend, according to the Deloitte & Touche survey. The average car gets 20.2 miles per gallon, according to the U.S. Environmental Protection Agency, so that 91-mile trip will cost drivers $34.92. Last year, that same trip would have cost $29.10.
Fashion merchandising students Samantha Matlock and Jill Habner from Dallas, Texas drove to New York for Memorial Day weekend on Friday. Though high gas prices have tightened their budget, they still decided to travel by car for 11 hours.
When asked if gas prices have affected their travel, Habner said, "It should."
"But it doesn't," added Matlock. "We still want to travel."
Air travel will give vacationers no respite from high fuel costs: For the 11% of travelers who plan on flying, the price of a ticket will be 8% higher than it was last year. Most U.S. air carriers have announced a fuel surcharge that will be added to ticket prices this spring.
Much of the run-up in gasoline can be attributed to record crude oil prices, which have more than doubled over the past year and surpassed $135 a barrel Thursday.

Features

These Fortune 100 employers have at least 350 openings each. What are they looking for in a new hire? More

It would be the world's second-biggest economy. See how big companies' sales stack up against GDP over the past decade. More