Nickel and dimed: Airlines' fee-for-all
Money-losing carriers are now charging for baggage and snacks. Sodas, seating and cleaning could be next.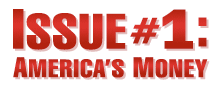 Issue #1: America's Money - Everyday on CNN
NEW YORK (CNNMoney.com) -- With airlines cutting out extras and charging for things that used to be free - like checked baggage - passengers are wondering what they'll pay for next.
"I've heard every joke about charging for the air sickness bag and charging for the toilets," said David Stempler, president of the Air Travelers Association, a passenger advocate group.
"Anything that's free, they might want to attach a charge to it so they can monetize it," he said. "The sky's the limit for charging for things, since you have a captive audience and no real competition."
There are more than a dozen different fees that airlines tack onto the basic ticket price, according to Rick Seaney, chief executive of Farecompare.com. Those include fees for curbside check-in, pet travel, ticket re-scheduling and oversize bags, as well as meals and snacks.
New fees could include charging passengers "by the pound," he said, as well as extra for seating selection, riding on a roomier plane, preferential treatment while boarding, cleaning the seat pockets, and a no-loss baggage guarantee, to name a few.
American Airlines recently said it will charge $15 for the first checked bag each way. None of the other major carriers have followed suit, said Seaney, while American (AMR, Fortune 500) takes most of the heat.
"I think we'll see a few legacy airlines match the $15 first bag fee after they let American stew in the press for a couple months or so," he wrote in an email to CNNMoney.com. "Most likely to match this first are United (UAUA, Fortune 500) and US Airways (LCC, Fortune 500), followed by Continental (CAL, Fortune 500), then Delta (DAL, Fortune 500) and Northwest (NWA, Fortune 500)."
No such thing as a free lunch
US Airways said last week it will stop offering free snacks to domestic coach passengers.
"This was a difficult decision, but one we felt had to be made, with crude oil at more than $130 per barrel," airline spokesman Morgan Durrant, wrote in an email. "Removing snacks reduces our costs, which is critical with fuel being extremely expensive."
Most of the major U.S. carriers are already charging for snacks and meals, said Seaney, so there's less room for additional charges there.
But Stempler said airlines could start charging for non-alcoholic beverages. Southwest currently charges $3 for energy drinks, but no one is charging for soda and juice.
Paying by the pound
Stempler did concede that jokes about charging for use of the bathroom are unlikely to become reality. Getting charged for "normal bodily functions" might scare away business, he said.
Michael Derchin, an airline analyst for FTN Midwest Securities, said airlines are "in such a hole right now because of oil prices going up, that they need every penny they can get from all these different sources." But he was also doubtful that airlines would charge passengers by the pound for their own personal weight, or charge them to use the bathroom.
"I think that would seem like going too far," he aid.
But charging overweight passengers extra wouldn't be unprecedented. Since 1980, Southwest Airlines (LUV, Fortune 500) has charged heavyset passengers for an extra ticket if they take up more than one seat and can't lower the arm rest, said Southwest spokeswoman Brandy King.
The second seat does come at a discount rate, and "passengers of size" are only charged extra if the plane is full. King said the extra charge is "not a way for us to gain extra revenue," but to keep the plane safe by not overcrowding the seats.
Less disclosure is more
But in most cases, the fees are about bringing in money to stave off losses.
"Everything is under the microscope in terms of finding ways to cope with these outrageous fuel prices," said David Castelveter, spokesman for the Air Transport Association, an airline industry group. "We all have to prepare for a changed travel experience from how we knew it."
These changes would be more palatable to passengers if they had a better understanding of what they're paying for, especially if ticket prices continue to increase as expected, according to Derchin.
"I think there needs to be greater transparency," he said. "In some cases, if you add up all the fees, they add up to more than the base fare."
But less disclosure might be better PR for an industry that seems to announce a new kind of fee every few weeks. "I think [passengers] are more understanding about the fare increases than they are for these individual charges," said Stempler. "The fees are more irritating."
- An earlier version of this story contained a table titled, "Fees fees and more fees" which incorrectly tallied information on the fees charged by a number of airlines, including Airtran, Southwest and Northwest Airlines. The information was based on data collected by Rick Seaney, CEO of Farecompare.com data. CNNMoney regrets any errors.

Features

These Fortune 100 employers have at least 350 openings each. What are they looking for in a new hire? More

It would be the world's second-biggest economy. See how big companies' sales stack up against GDP over the past decade. More