Unemployment spike stirs stimulus talk
Democratic leaders in Congress call for new measures to spur economy and help unemployed.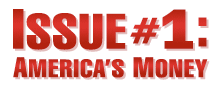 Issue #1: America's Money - Everyday on CNN
NEW YORK (CNNMoney.com) -- The dismal jobs report on Friday has prompted renewed calls for a second congressional effort to stimulate the economy.
The Labor Department reported that the unemployment rate jumped to 5.5% in May from 5% a month earlier. It was the biggest monthly increase in more than 20 years.
Democratic leaders on Capitol Hill said the report shows that Congress and the Bush administration need to do more to help workers and the unemployed.
"These brutal numbers underscore the wisdom of the Federal Reserve's refusal to bow to pressure to hike interest rates. But monetary policy alone will not be enough to restore growth to our economy," said House Financial Services Chairman Barney Frank in a statement. "Additional fiscal stimulus is necessary."
Stimulus 2.0
An economic stimulus package passed in early February featured tax rebates that are now being sent to more than 130 million Americans. On Friday, the Treasury Department reported that so far it has sent out nearly 67 million stimulus payments worth approximately $57 billion.
But one measure tossed out of that bill is a key measure under consideration for a second stimulus effort: an extension of unemployment benefits.
Currently, federal payments to people out of work are usually capped at 26 weeks. Some Democrats want to add another 13 weeks plus an additional 13 weeks in states with high unemployment, defined as 6% or more.
To date, the White House has opposed extending unemployment benefits.
Critics of the proposal point to studies showing that extending benefits can result in longer periods of unemployment by encouraging people to stay out of work. Supporters counter that the duration of unemployment may be attributable to other factors, and that those who receive extended benefits often end up with jobs that have better pay and benefits.
A bill to extend benefits was passed by the House Ways and Means Committee earlier this year, but Congress has not advanced a broader stimulus proposal.
House Speaker Nancy Pelosi, D-Calif., vowed Friday to bring an unemployment bill to the House floor.
That does not preclude lawmakers pursuing other stimulus measures, including some that President Bush has opposed in recent months such as:
Federal aid for state and local governments to help them counter a loss in property taxes as a result in the housing crisis
Federal aid for state and local governments to help them buy up and rehabilitate foreclosed properties
Federal aid for infrastructure spending to create jobs on repair projects.
On Friday, during a swearing-in ceremony for new Secretary of Housing and Urban Development Steve Preston, President Bush said the disappointing jobs report "is clearly a sign that is consistent with slow economic growth."
He then reiterated his call on Congress to make permanent his tax cuts. "The last thing Americans need is a massive tax increase," he said.
It's unclear whether President Bush will continue to resist calls for more stimulus. Chief White House aide Ed Gillespie told reporters that the administration was not ruling out further action on the economy.
One Senate Republican - Olympia Snowe of Maine, a member of the Senate Finance Committee - publicly stated her support for extending unemployment benefits. "As our economy continues to struggle, now is the time for Congress to take immediate and definitive action to bolster job growth, protect America's workforce and extend unemployment insurance benefits," Snowe said in a statement.
Housing rescue in focus
But beyond traditional efforts such as extending benefits to ease Americans' financial strain, the centerpiece of any stimulus bill should be focused on housing, said economist Lakshman Achuthan, managing director of the Economic Cycle Research Institute.
"In the midst of a mild recession with housing at the epicenter, it would make sense to have additional stimulus focused on trying to establish some sort of trough in the housing market," Achuthan said.
One bill that supporters say could help do that is a measure passed by the House and by the Senate Banking Committee. That legislation would let the Federal Housing Administration insure $300 billion in new loans for at-risk borrowers if their lenders agree to write down loan balances below the appraised value of borrowers' homes.
"We must enact this legislation quickly in order to bring some stability to the markets, help hardworking Americans who are on the brink of losing their homes, and contribute to turning this economy around," said Banking Committee Chairman Christopher Dodd, D-Conn., in a statement Friday.
Lawmakers said in recent weeks they hoped to have the bill ready for President Bush's signature by July 4, but the Senate has yet to schedule floor time for a debate and vote. There is still a chance, political observers say, that they could meet their self-imposed July 4 deadline.

Features

These Fortune 100 employers have at least 350 openings each. What are they looking for in a new hire? More

It would be the world's second-biggest economy. See how big companies' sales stack up against GDP over the past decade. More