Uncle Sam can fund retirement - Obama
Democrat would match up to $500 in savings for families earning under $75,000. It would cost the government but help people save. Is it a good idea?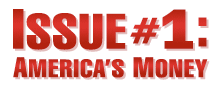 Issue #1: America's Money - Everyday on CNN
NEW YORK (CNNMoney.com) -- With most Americans doing a lousy job saving for their Golden Years, Barack Obama says the government has to step in.
The presumptive Democratic presidential nominee proposes that companies that don't offer retirement plans be required to set up and automatically enroll employees in IRA-type accounts. In addition, companies with plans would have to automatically enroll workers in them.
Employees, unless they opt out, would have 3% of their salary directly deposited into the retirement account, typically into a low-cost index mutual fund. And the government would match part of the money certain employees contribute.
"These steps will put a secure retirement within the reach of millions of Americans," Obama said Friday at a campaign stop in Ohio.
The plan, which has received relatively little attention on the campaign trail, is likely to be controversial in some quarters. It would help some of the 78 million people without retirement plans at work save. But the proposal also would impose new mandates on businesses, while costing the federal government $18.8 billion a year, according to the Tax Policy Center, a nonpartisan policy group in Washington D.C.
Government-funded match
To encourage low- and moderate-income people to stay in the plan, Obama would provide a federally-funded match for families earning less than $75,000 who set aside money in a retirement account at work or on their own. The government match - 50% of up to $1,000 in savings - would be a refundable tax credit directly deposited into an IRA.
Obama, like an increasing number of companies and policy experts, is jumping on the auto-enrollment bandwagon. As 401(k)s increasingly become workers' sole source of retirement savings, employers are under more pressure to ensure employees contribute to the plans. More than one in three companies now automatically enroll workers in 401(k)s, according to Hewitt Associates.
John McCain, the presumptive Republican nominee, plans to release a more detailed proposal for boosting savings later this summer, said Douglas Holtz-Eakin, his senior policy adviser. The candidate supports auto-enrollment for those with 401(k)s and payroll deduction into an IRA-type account for those without them.
Auto enrollment has caused participation rates to soar, particularly among the least likely savers, which include lower-income and younger workers, minorities and women.
For instance, 80% of those earning less than $20,000 participate in their company's 401(k) if they are automatically enrolled, as opposed to 13% of those who must sign up, according to research conducted by Brigitte Madrian, public policy professor at Harvard University's Kennedy School of Government. Overall, auto enrollment boosts participation to 92%, up from 66%.
"Over 80% of the savings incentives will go to new savers." said Austan Goolsbee, Obama's senior economic adviser.
While auto enrollment helps those with 401(k)s bolster their retirement security, half of working Americans, don't have access to an employer-sponsored plan, according to the Employee Benefit Research Institute. Experts have long worried about this group's lack of retirement savings.
Obama's plan is the latest in a series of ideas to attack this problem. In 1999, the Clinton administration proposed offering a federally-funded match to workers without 401(k)s or IRAs. Seven years later, in an unusual alliance of experts with differing perspectives, David John of the Heritage Foundation and Mark Irwy, formerly of the Brookings Institution, floated the idea of an automatic IRA.
Obama's plan for a government match expands on the current Saver's Credit, which provides single taxpayers earning up to $25,000 and couples earning up to $50,000 a non-refundable tax credit of up to $2,000 per year per person for contributing to retirement accounts.
But only about 5 million people claimed this credit in 2003, according to the IRS, in part because many low-income people don't pay tax and were therefore not eligible. Obama's proposal would make the tax credit refundable so even those with no tax liability would benefit.
Companies would also receive a tax credit to offset the cost of administering the plan. Those that don't offer payroll direct deposit - which constitute 73% of small business owners, according to the National Federation of Independent Business - would be exempt.
Businesses might balk
Some small business owners are likely to put up a fight over another government mandate.
Take Douglass Henry Jr., chief executive of Henry Molded Products, a packaging company in Lebanon, Pa. He offers his 100-plus employees an IRA similar to what Obama is proposing. He said he would like more of his employees to sign up, but he is strongly opposed to automatically enrolling them. Workers have other pressing financial needs and should be free to decide whether to join the program, he said.
"For Obama to make it mandatory doesn't work for me because it doesn't work for a lot of my employees who just don't want to participate," Henry said.
Still, others say it's more important to boost the retirement security of many low- and moderate-income workers. Currently, only 26% of workers making less than $75,000 own or participate in 401(k)-type plans, and only 16% have IRAs, according to EBRI.
"It would be the largest increase in net savings ever," said John, a senior research fellow at the Heritage Foundation, a libertarian group. "We can structure this in a way that's a low-cost alternative for employers that produces a decent level of savings for employees."
Six-figure savings at retirement
Over time, the amount socked away in these IRAs could grow into a six-figure nest egg. A 30-year-old worker who contributed $1,000 a year and received the $500 match would accumulate $143,750 by age 65, assuming a 5% average rate of return after inflation, according to Ronald Wilcox, business professor at University of Virginia's Darden School of Business.
Someone who started saving at age 25 and earned a 7% average rate of return would have nearly $322,000 in the account at retirement, Goolsbee said.
"It's not chump change," Wilcox said. "It could make a real difference in their retirement assets and their ability to pay for their own retirement."
Not everyone, however, thinks the plan would prompt that many people to save. Dallas Salisbury, head of EBRI, said that Obama's plan would be hard to get by Congress when the government is running a deficit because it wouldn't serve as a comprehensive solution.
"Would it help incrementally? Yes," Salisbury said. "Are there other ways to spend money that would do more? Yes."
Are you having trouble saving for retirement? If you were automatically enrolled in a retirement savings plan, would you opt-out? Tell us about your experience by emailing us to share your story.

Features

These Fortune 100 employers have at least 350 openings each. What are they looking for in a new hire? More

It would be the world's second-biggest economy. See how big companies' sales stack up against GDP over the past decade. More