Bond yields spiking on inflation fears
Only a few weeks ago, the 10-Year Treasury yielded 4%. Now yields are up to nearly 4.25%. How much higher will yields climb?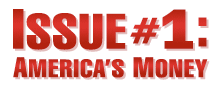 Issue #1: America's Money - Everyday on CNN
NEW YORK (CNNMoney.com) -- Inflation fears have taken center stage as the weak dollar and surging prices for oil, corn and other commodities have clearly spooked bond investors.
Yields are up sharply over the past few weeks, with the 10-Year Treasury touching 4.27% on Monday, up from 4% just a few weeks ago. The yield on the 2-Year Treasury is now hovering around 3%, up from around 2.75% not long ago.
And analysts think yields could head higher from here.
"When you hear the pundits all talking about inflation all day long, the market is going to price more inflation into the market," said Stephen Cooke, director of credit research With SMH Capital Advisors, Inc, a Fort Worth, Tx.-based firm that primarily invests in high-yield bonds. "There probably will be some more pressure on Treasury yields in the near-term."
In fact, more and more investors seem to think that the Federal Reserve may raise interest rates - possibly as soon as this summer - to combat inflation.
The Fed's next policy meeting is a two-day session that concludes on June 25. Few expect a rate hike then.
But Brian Battle, vice president of Performance Trust Capital Partners, a Chicago-based fixed-income investment firm, said it's not out of the question for the Fed to hike rates at its Aug. 5 meeting.
And that would probably spark a further sell-off in Treasurys and corresponding increase in yields.
"The Fed will have to do something soon. It is worried about the price of the dollar and doesn't want to let the inflation genie about the bottle. That will lead to higher rates over the long-term," Battle said.
So what's next for bond yields? In a note to clients yesterday, Jack Ablin, chief investment officer of Harris Private Bank, wrote that yields would need to go even higher before 10-Year Treasurys are more attractive to investors. That's because there is no premium between the 10-year yield and inflation.
According to last week's Consumer Price Index report, prices are up about 4.2% year-over-year.
"Treasury yields should offer investors quality, liquidity and protection against the erosion of purchasing power. Arguably quality and liquidity remain, but no longer can Treasury investors be assured that current yield levels will protect them against inflation," Ablin wrote.
Battle agrees. He said that unless there is a bigger sell-off in bonds to push yields much higher, there's no real reason to invest in Treasurys right now.
"Why own a 10-year at 4.2% when the inflation rate is somewhere near 4%," he said. "We're not a big fan of Treasurys because you're not getting paid for inflation risk."
Battle added that usually, he would consider a 10-year yield that's 200 basis points, or 2 full percentage points, over the inflation rate as being attractive. That implies a 10-year yield of more than 6%.
While it may seem far-fetched to imagine that yields will reach that level any time soon, a 10-year over the 5% mark may not be out of the question if the Fed does start raising rates.
Remember, 10-Year Treasurys were yielding as much as 5.2% as recently as last July - just before the credit crisis took hold and the Fed began to slash interest rates.
Still, Cooke is not convinced that bond yields will head significantly higher. He believes that investors may flock back to Treasurys if there is more turmoil in the stock market, the proverbial flight to quality, even though inflation is eating away at bond returns.
After all, the Dow, S&P 500 and Nasdaq are still nursing sizable year-to-date losses. And with concerns growing about the impact the slowing economy will have on second-quarter earnings, stocks may not be out of the woods just yet.
"Yes, there are inflation fears. But if the choice is a 4% bond yield versus losing 10% in the stock market. a lot of people will take the 4%," Cooke said.
Issue #1 - America's Money: All this week at noon ET, CNN explains how the weakening economy affects you. Full coverage.
Are you buried under a pile of debt and need help getting out? Did you recently manage to pull yourself out of debt and want to share your story? Tell us about your experience with debt and how the current credit crisis is affecting you.. Send us your photos and videos, or email us to share your story.

Features

These Fortune 100 employers have at least 350 openings each. What are they looking for in a new hire? More

It would be the world's second-biggest economy. See how big companies' sales stack up against GDP over the past decade. More