Inflation hits hard in Hawaii
Residents have long paid above-average prices and the latest inflation spike is especially rough.

Start your day with the 'Most News In the Morning' every weekday beginning at 6 a.m. ET.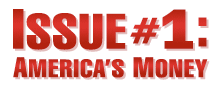 Issue #1: America's Money - Everyday on CNN
Honolulu (CNN) -- Imagine going to your local grocery store and paying over $8 for a jar of Jif peanut butter. How about $5.50 for a loaf of white bread, $6.50 for a gallon of milk or $7.19 for a half-gallon of orange juice?
These are just some of the prices we found in a recent survey of Hawaii's supermarkets. Families there are certainly paying the price for living in paradise.
Dave and Susan Ohamada were leaving the Honolulu Safeway when we asked to see their bill.
"I just spent $4.29 for a half-gallon of milk - and that was a sale price," said Susan. "Kleenex! I bought Kleenex for $2.99!" The Ohamadas have two young daughters, Rachel and Erin, and these days, shopping for a family of four is enough to empty their wallets.
Families like the Ohamadas have lived their whole lives in Hawaii, where about 80% of the food has to be imported from the mainland. So even in the best of times, food is more expensive here.
Last year overall inflation was up 4.8% in the Honolulu metro area, while food prices were up 5.5%. That compares to a 2.8% national inflation rate, and a 3.9% rise in national food prices.
Recently however, prices have started shooting up even higher. With the explosion in fuel prices, shipping companies have been tacking on fuel surcharges, and they're going up almost every week.
Tim Kennedy runs a Los Angeles-based warehouse that ships produce to Hawaii. "We're seeing these increases from all over. From the trucks that bring this product into here, to the airlines, to the ships that take these containers to Hawaii."
Kennedy said he's absorbed some of the costs, but not all. "It's a chain. It starts on one end and ends up at the consumer at the checkout stand."
Which means lettuce is running $2 per pound. Tomatoes are at $6.39 a pound and a 3-pack of red peppers costs $7.
Ira Rohter is a professor at the University of Hawaii, who has studied the state's agriculture business. Rohter sees no let-up in the high prices, and said Hawaii's residents have only one choice: "You grow your own food. You may not have noticed, we can grown our own food in Hawaii."
Rohter said the islands will never be 100% self-sufficient, but sees good agricultural land that would reduce how much it has to import. That land, however, is expensive. You can't afford to grow celery and carrots on land that costs $80,000 an acre. Furthermore, since most farmers here have short-term leases, there's no real incentive to invest in technology that improves production.
So, some shoppers have adapted on their own. Corrine Tantog has five kids to feed, but she recently started buying only what's in season: "I went to a nutrition class so that kind of helps. They tell you how to buy food."
That means going without luxuries such as ice cream, which costs about $7.60 per gallon. But when a box of cereal can cost nearly $8, and $7.19 only buys one pack of Kraft American cheese slices, saving money is easier said than done.

Features

These Fortune 100 employers have at least 350 openings each. What are they looking for in a new hire? More

It would be the world's second-biggest economy. See how big companies' sales stack up against GDP over the past decade. More