State, city layoffs: 45,000 and counting
A squeeze on tax revenues could force local leaders to cut tens of thousands of more jobs. That could add to the nation's economic woes.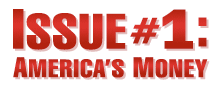 Issue #1: America's Money - Everyday on CNN
NEW YORK (CNNMoney.com) -- The latest hit to the economy could come from state houses and city halls across the nation, which are in their worst budget crisis in years.
With falling revenue from sales and income taxes, and property-tax declines looming, states, cities and towns have already laid off tens of thousands of government employees. Many expect more job cuts ahead as public officials struggle to balance their budgets.
The American Federation of State, County and Municipal Employees, a public employees union, says about 45,000 government layoffs have been announced this year.
All but four states are set to begin their new fiscal years on July 1, which means that tough decisions will have to be made soon. Economists say that cutbacks in jobs and spending by local governments could be a major drag on the overall economy.
"This isn't a wrecking ball to a healthy economy, but it could be the straw that broke the camel's back," said Bob Brusca, economist with FAO Economics in New York.
There are 29 states, including California, Florida and Ohio, facing a combined budget shortfall of at least $48 billion in the fiscal year that starts July 1, according to the Center on Budget and Policy Priorities (CBPP), a liberal think tank.
The National Association of State Budget Officers estimates that spending by all 50 states will be up 1% in fiscal 2009. But that would be the third lowest increase in the past three decades.
There are nearly 20 million state and local government employees in the country. So a 1% decline in employment at cities, towns, schools and states would result in a job loss of almost 200,000 people, a much larger amount than we've seen from battered sectors such as automakers or home builders in the past two years.
Even in states, towns and cities not yet laying off people, hiring freezes and early retirement packages are now common, said Robin Prunty, senior director in the public finance department of credit rating agency Standard & Poor's.
"The biggest cost they face is related to personnel," she said. "You typically do have some downsizing."
Tennessee plans to cut 2,000 positions, or about 5% of that state's work force, according to the CBPP. New Jersey is looking at cutting, 3,000 jobs while Ohio may trim 2,700 positions. The Detroit News reports that Detroit may lay off 1,300 workers after July 1 if the City Council doesn't sell the Detroit-Windsor Tunnel.
Brusca said many of the local governments facing the biggest squeeze are in Michigan and Ohio, which already have the weakest local economies, causing the unemployment situation in those hard-hit areas to worsen further.
What's more, Kerry Korpi, director of research for the American Federation of State, County and Municipal Employees, said local governments are faced with a downturn in tax revenue at the same time that there is greater demand for many of the social services they provide.
At the same time, many local governments are also grappling with much higher expenses due to rising fuel prices.
Housing bust causing biggest problems
The 2001 recession was tough for state and local governments because even after the economy started to pick up, job losses continued for nearly two years.
But property tax revenues increased during that downturn as home prices and housing construction boomed.
Sales taxes, income taxes and property taxes each make up roughly a third of the tax collections from state and local governments, according to CBPP.
This local government budget crisis is likely to be more severe, according to experts, because the bust in home building and the decline in home prices will cut into property tax collections.
And it will probably get worse before it gets better -- even if the national economy starts to show signs of improvement.
That's because income and property taxes are likely to see declines lag the current slowdown. Sales tax declines are an early sign of a weakening economy.
But the drop in income taxes from job losses this year might not hit government revenue until next year while a drop in property taxes from a house being sold in the foreclosure process might not be felt in property tax collections for more than a year.
Still, the problems are already serious enough to cause widespread budget problems and repeated downward revisions in spending plans.
"Some budgets were out of balance almost immediately upon being introduced," said S&P's Prunty.
The city of Vallejo, Calif. filed for bankruptcy last month due to a ballooning budget deficit from soaring employee costs and declining tax revenue. Labor contracts with the city's unions were part of the problem but the city's plunging real estate market also was a factor.
Home values in Vallejo are down 24% year-over-year and 91% of homeowners who bought in the past two years have mortgages larger than their home's value, according to real estate site Zillow.com.
While Vallejo's housing problems are an extreme, they are not unique to that San Francisco suburb. Experts say the hit to property taxes that lays ahead for many cities could make this local government budget crisis the worst in nearly 30 years.
That's more bad news for an overall economy already fighting enough headwinds.
"The potential is there for this to be fairly prolonged," said Prunty.

Features

These Fortune 100 employers have at least 350 openings each. What are they looking for in a new hire? More

It would be the world's second-biggest economy. See how big companies' sales stack up against GDP over the past decade. More