Time to kick GM out of the Dow
The struggling automaker's stock came close to hitting a 33-year low this week. Plus: What companies could replace it.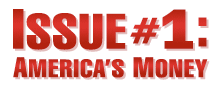 Issue #1: America's Money - Everyday on CNN
NEW YORK (CNNMoney.com) -- Why is General Motors still in the Dow?
GM (GM, Fortune 500) may still be the biggest of the Big Three. But it's getting more and more difficult to justify keeping GM in the Dow Jones Industrial Average, an exclusive list of what's supposed to be the 30 leaders in the U.S. markets and economy.
GM confirmed on Monday that it is looking into selling its Hummer brand of monstrously-sized vehicles. And in a major sign of desperation, it also announced that it would offer six-year, zero-percent loans for 2008 models until the end of June in an attempt to clear out inventory.
The stock traded close to a 33-year low on Monday, and the company now has a market value of about $7.5 billion, the lowest in the Dow. The next lowest is Alcoa...and it's still valued at $30.3 billion, more than four times as much.
Heck, even Ford has a bigger market value, at $11.9 billion.
Three years ago, I made a case for GM being kicked out of the Dow, as did my colleague Chris Isidore. But with the stock in even worse shape now, it's time to make that case again.
"It's possible GM could be removed. On the one hand, GM as a stock is not all that relevant," said Chuck Carlson, CEO of Horizon Investment Services, a money management firm that closely monitors the history of the Dow. "But it's still a barometer of the auto industry and that's significant."
Beyond Detroit
I realize that GM still employs a large number of people. And even though its stock has plunged, GM is expected to generate $179 billion in sales this year.
But the Dow can still have an automotive component if the editors at The Wall Street Journal - who decide who's in and out of the Dow - just looked beyond Detroit.
GM is continuing to lose share to Japanese rivals Toyota (TM) and Honda (HMC). While the editors at the Journal have maintained that the DJIA is only for American companies, I think that's a view whose time has passed.
Shares of the large Japanese automakers trade in the United States via American Depositary Receipts. Including ADRs in the Dow wouldn't be that complicated.
Plus, Toyota, Honda and others all do sizable business in the United States and also have many American workers because of plants they have here. So replacing GM with a Japanese automaker would not necessarily mean that the Dow is losing an American focus.
I'd like to see the Dow eventually morph into a true reflection of global market leaders but that may not happen in the near future.
"Why GM and why not put in Toyota or Honda? That's a good question," Carlson said.
"That may happen at some point but it took them forever to get a Nasdaq stock in there. I'd be surprised if that happens in the next few rounds of changes," Carlson added, referring to the fact that Microsoft and Intel were the first Nasdaq companies named to the Dow in 1999.
Other names
So if GM is to be removed, who are some other companies headquartered in the United States that could replace it?
How about getting some more tech exposure to start? Technology stocks make up the biggest weighting of the S&P 500: the 71 tech stocks in the index account for nearly 17% of the S&P's total market value.
Yet, there are only four pure play tech stocks in the Dow: Hewlett-Packard, IBM, Intel and Microsoft. So replacing GM with a fifth tech would not make the Dow overly tech heavy.
Cisco Systems (CSCO, Fortune 500), with a market value of $145 billion and expected revenue of $44 billion next fiscal year, would make sense.
And Mac fans rejoice! Apple (AAPL, Fortune 500) also deserves some consideration. Its market value is nearly $153 billion and it's expected to report sales of $40 billion in its next fiscal year.
Food and beverages are another area that seems to be underrepresented in the Dow. Currently, you only have Coca-Cola. Procter & Gamble is selling its Folgers business to Smucker and I think it's more accurate to count McDonald's as a retailer than a producer of food.
So why not add Kraft (KFT, Fortune 500), whose former parent Altria was a Dow component until it was removed earlier this year? Kraft has a market value of nearly $45 billion and is expected to generate $43 billion in revenue this year.
And PepsiCo (PEP, Fortune 500), which also owns Frito Lay, Tropicana and Gatorade, would also fit in well in the Dow. The company has a market value of over $100 billion and analysts are predicting sales of $43 billion in 2008 - which is more than Coca-Cola, by the way.
Sure, you could argue that the Dow doesn't really need Pepsi if it already has Coke. But the companies are different enough given that Pepsi has more food exposure.
Besides, how different are Citigroup, JPMorgan Chase and Bank of America? How about Exxon Mobil and Chevron?
It's sad to think that a company like GM could be kicked out of the world's most venerated market gauge. If removed, GM would join a growing list of former Dow components that are just not as relevant as they used to be, such as Sears, Eastman Kodak and U.S. Steel.
But make no mistake. GM's time has come
Issue #1 - America's Money: All this week at noon ET, CNN explains how the weakening economy affects you. Full coverage.
Gas prices have climbed to record levels. Are you feeling the pinch? Tell us how gas prices are affecting you and what you're doing to cope. Send us your photos and videos, or email us and tell us what you think.

Features

These Fortune 100 employers have at least 350 openings each. What are they looking for in a new hire? More

It would be the world's second-biggest economy. See how big companies' sales stack up against GDP over the past decade. More