Don't fret about Fannie and Freddie!
How fragile is this market? A report about a potential accounting change jolted stocks even though oil was lower and the dollar was higher.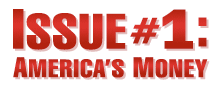 Issue #1: America's Money - Everyday on CNN
NEW YORK (CNNMoney.com) -- Wall Street needs a glass of milk, some cookies and a hug.
Monday's activity on Wall Street was a classic case of what happens when fear takes over and otherwise rational people panic. Just look at the chart of the Dow to the right.
In the early part of yesterday's trading, stocks were up because investors were finally starting to see some encouraging news on the inflation front. The dollar had gained ground against the euro and the price of crude oil dipped below $140 a barrel. The weak dollar has been cited as a key reason why the price of oil, food and other commodities have surged lately.
But then Lehman Brothers shook the market. Ironically, Monday's financial follies had nothing to do with fears about an imminent collapse of the troubled investment bank.
Instead, a widely respected analyst at the firm, Bruce Harting, issued a report about mortgage financing giants Fannie Mae (FNM, Fortune 500) and Freddie Mac (FRE, Fortune 500), suggesting that there was a chance the two would have to raise an additional $75 billion in capital in the event of an accounting rule change.
As news of this report circulated around trading desks, it caused an abrupt end to Monday's rally.
The Dow, up as much as 110 points in the morning, plunged in the mid-afternoon. At one point, the Dow was down nearly 168 points before going on to recover some of its losses and finish the day about 57 points in the red.
"It's hard to read the mind of investors on a day-to-day basis,"said Jack Ablin, chief investment officer with Harris Private Bank in Chicago. "So whether the market selloff was justified or not, clearly the $75 billion number got the headlines and investors really honed in on it."
But the strangest thing about yesterday's sudden change of heart on Wall Street is that as scary as some of the Fannie and Freddie headlines were, if anyone bothered to read the Lehman report in its entirety, they would have noticed that Harting went out of his way to point out that the doomsday scenario he described would probably not come to fruition.
He wrote that the ramifications of the pending rule change would be "so contrary to all other current capital ratios and policy initiatives that we cannot imagine such an outcome occurring," and added later on his note that an "onerous increase in capital requirements is unlikely" for Fannie and Freddie.
Simply put, this report didn't seem to have enough meat in it to justify the broad market selloff that took place.
It's just another example of how bearish market sentiment is these days. Some investors are looking for any excuse to sell - and they found it with the Lehman note.
"The reaction to the report shows you how vulnerable the market is. In the note, he didn't list it as an absolute that Fannie and Freddie would have to raise $75 billion. He actually said it was a small possibility," said Quincy Krosby, chief investment strategist with The Hartford.."This is an indication of investors selling now and asking questions later."
Now don't get me wrong. As I pointed out in yesterday's column, there are plenty of reasons for investors to be nervous. Earnings for the second quarter, especially in the financial sector, are likely to be abysmal.
And I'm certainly not suggesting that now is a time to load up on Fannie and Freddie. Both of those government sponsored enterprises are expected to report losses in the second quarter. Clearly, there will be more pain ahead for financial firms.
"Unfortunately, this whole notion that the worst of the credit crunch is over remains to be seen. We can't say we're out of the woods," Ablin said.
But as bleak as the outlook may be for financial stocks, investors would be unwise to completely ignore the impact that falling oil prices and a stronger dollar could have on the markets and economy.
Krosby said high oil prices are finally beginning to take their toll on markets outside the U.S., which should lead to lower demand for oil and, with it, a further decline in oil prices.
"What is unfolding is an acceptance in the market that there is a global economic slowdown," Krosby said. "A pullback in energy prices should segue into a positive for the U.S. equity market and economy since consumers will have less of a tax on them."
Krosby added that if oil prices continue to retreat, large institutional investors that had been betting on energy stocks and commodities will need to put their money elsewhere, and that some beaten down sectors like consumer stocks may wind up benefiting.
So while investors should certainly take concerns about Fannie and Freddie seriously, they shouldn't forget that there's more to the market than mortgages.
Issue #1 - America's Money: All this week at noon ET, CNN explains how the weakening economy affects you. Full coverage.
Gas prices have climbed to record levels. Are you feeling the pinch? Tell us how gas prices are affecting you and what you're doing to cope. Send us your photos and videos, or email us and tell us what you think.

Features

These Fortune 100 employers have at least 350 openings each. What are they looking for in a new hire? More

It would be the world's second-biggest economy. See how big companies' sales stack up against GDP over the past decade. More