Light a store, save a town
By reopening an iconic clothing shop, a rural community revives its once-dying downtown.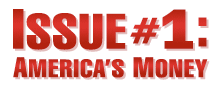 Issue #1: America's Money - Everyday on CNN
POWELL, WYO. (Fortune Small Business) -- The residents of this windswept basin 100 miles from anywhere know that if they want something done, they have to do it themselves. Whether it's repairing a tractor or rejuvenating Main Street, the people here fix their own problems. So when the town's last clothing shop shuttered, forcing them to make an hourlong roundtrip for a pair of socks, they decided to fix that too.
More than just an inconvenience, the closure of the Stage store threatened the very existence of Powell's historic retail district. The small stretch of shops along Main Street had become a patchwork of empty storefronts and struggling merchants, and local business owners worried that additional shops would close if residents driving to the nearest Wal-Mart (WMT, Fortune 500) in Cody spent their money on more than just long johns.
In response, town leaders such as Ron Blevins, owner of the office supply store; Harold Robirds, a CPA; and Andy Lampe, owner of the jewelry store, decided to replace the Stage store with a community-owned for-profit shop run by a manager and overseen by a board of directors. They sold $500 shares to more than 800 of the town's 5,300 residents, raising over $400,000 for what they dubbed, in a nod to their frontier past, the Powell Mercantile.
"The chamber spoke to some national retailers, and nobody wanted to come to Powell because we aren't big enough," says Ken Witzeling, 81, president of the Merc's board of directors. "We knew we could do something that would help downtown, but we also wanted this to be a successful business."
More than a dozen small towns across the West and Midwest, from Ely, Nev., to Glendive, Mont., have copied Powell's solution - and for good reason. It has kept spending and jobs within the local economy, revitalized the downtown, and prevented the chain-store homogenization that has robbed so many communities of their distinctive character.
The Merc, as it's affectionately known in Powell, has also proved a financial success. Last year, when many national retailers saw growth stagnate, sales were up 8% at the Merc; this year revenues are expected to top $700,000. Investors just received their first dividend, $75 a share, after six years in operation.
In the best of times, small-town shopkeeping is a hard go. Chicago-based retail consultant Jim Dion estimates that 70% of new stores go under in the first five years. It's worse for independent clothiers, which have been hard hit by Wal-Mart and the web. Compounding that struggle in Powell is a lack of tourists. Nor is the city a second-home destination.
"Powell is still primarily a farming and ranching town," says Sharon Earhart, 61, the former director of the Powell Valley Chamber of Commerce and one of the Merc's founders. "We don't get tourists like Cody, and we don't have oil and gas development anymore."
Everyone in and near Powell, from teenagers to ranch hands, shops at the Merc. And nobody comes for atmosphere. The walls are painted white, the racks and display cases are recycled, and rows of fluorescent lights glare overhead. The lure is not just convenience but the store's wide selection of clothing, shoes, luggage, jewelry, and handbags, all jammed to the rafters. Shoppers can find known brands such as Lucky jeans and Tommy Hilfiger as well as Levi's and Wranglers. The same merchandise can be found 100 miles north in Billings, Mont., at the regional mall, but the Merc keeps its prices lower, thanks to minimal overhead and patient owners. A pair of Silver jeans, for example, that normally retail for $80 to $82 sell for $70 at the Merc.
"If I know that a particular shirt sells for $49.99 in Billings," says store buyer Mike Reile, 61, "I knock $5 or $10 off the price."
Manager Paul Ramos spends almost all day talking to shoppers. He knows the regulars by name and has learned their tastes. When items come in that he thinks they might like, he gives them a ring. The store takes special orders nearly every day.
"We really emphasize service," says Ramos, 41. He and Reile have learned that their neighbors want low-cost goods but are also willing to spend $100 for well-made pants so that they can wear something more fashionable than Carhartts into town.
Anita LaFleiche's store, Lights 'n Such, has resided on Bent Street, just a few doors down from the Merc, for 14 years, and now visitors from neighboring towns are discovering her business.
"People are coming here from all over the Bighorn Basin," says LaFleiche, 62. "The Merc has been great for us. It's been great for the whole town."
Glen Holm, 63, has owned a True Value hardware store in Powell for 28 years. Even with the recent downturn in the economy, he says, his sales have grown every month for the past 16.
Once-moribund Main Street now has few vacant storefronts. Businesses from outlying areas, including Pepe's Restaurant and Hidden Treasures, an antique shop, relocated downtown recently. A bookstore, toy store, videogame shop, and guitar seller have all taken the plunge in the past two years. There's even a martini bar, Joey's, that serves 34 varieties of the classic cocktail and is packed on weekend nights.
There are days now when Earhart can't find a parking spot downtown, and she couldn't be more pleased.

To write a note to the editor about this article,
click here
.



My dream is to launch my own business someday. Now that it's time to choose a major, I'm debating if I should major in entrepreneurial studies or major in engineering to acquire a set of skills first. Is majoring in entrepreneurship a good choice?
More
- Spate, Orange, Calif.

More Small Business

Next Little Thing 2010