The consumer is often wrong
Readings on sentiment aren't the best way to measure the economy. In fact, low confidence might actually be a sign things will soon get better.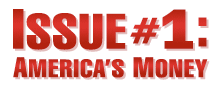 Issue #1: America's Money - Everyday on CNN
NEW YORK (CNNMoney.com) -- Consumer confidence may have increased slightly in July, but it is clear that consumers are still not very happy. That's according to the latest consumer confidence figures from the Conference Board reported Tuesday morning.
The Consumer Confidence Index stood at 51.9, up from a revised 51 a month ago but still hovering near levels last seen more than a quarter-century ago. The reading was described by the Conference Board as "very pessimistic."
But you know what? Who cares?
Consumer confidence is one of the most watched economic indicators, especially in tough times. But it's also one of the most bogus in my opinion.
Numbers that quantify confidence and sentiment are nebulous and touchy-feely to say the least. What does it really mean that the latest Consumer Confidence Index reading is 51.9? Confidence is an emotion, plain and simple.
And while it may be important to gauge how the consumer is feeling, it's far more important to measure what the consumer is doing.
According to the last gross domestic product report, personal consumption expenditures rose 1.1% in the first quarter. We'll find out how much they rose in the second quarter when the next GDP report comes out. And many economists expect a bigger increase in consumer spending as a result of the tax rebate checks.
Consumer spending is what fuels the economy - not sentiment. As long as people keep hitting the malls, even if they're depressed by how much it costs to gas up the car to drive there and even more disheartened by how much more expensive everything is now compared to a year ago, that is what matters.
"The fact that retail sales have remained quite strong even though confidence is historically bad is interesting. You would think sales would be way down," said Jonathan Parker, professor of finance at Northwestern University's Kellogg School of Management.
A contrarian indicator
In fact, if you look closely at consumer confidence numbers, you could make the argument that it's actually a great contrarian indicator about what's next for the economy and markets.
Even with July's small rise in confidence, the last time the Conference Board's consumer confidence figures were in a range this consistently low was in 1992. The economy was already out of the 1990-1991 recession at that point. But it didn't feel like the recession was over yet. Consumers were dealing with housing woes sparked by a severe banking crisis. Oil prices were soaring. And it was a presidential election year. Sound familiar?
And in case you forgot, the economy didn't fall into the Second Great Depression in 1993. Stocks were back on track and the economy was on much better footing. The S&P 500 gained 7% in 1993 while the Dow and Nasdaq both rose nearly 15%. The lesson? Sometimes you have to be brave when everyone else is fearful.
"Sentiment is horrible. Consumer confidence is at an extremely low point," said Henry "Hank" Smith, chief investment officer of Haverford Investments, a money management firm. "But if you're waiting for the coast to clear and headlines to get better, it will be too late."
It's also worth pointing out that consumer sentiment was at an all-time high in January 2000...just before the tech stock implosion that eventually helped lead to the 2001 recession. And consumer confidence was also at a multi-year high in July 2007, right before the credit markets took that turn for the worse that still has the economy reeling.
So what's this all mean? It shows that consumer sentiment is not exactly an accurate predictor of the future. In addition, it should come as no great surprise that confidence is low now.
With so many financial and general news stories these days focusing on how bad the economy is and how people are struggling to cope with high food and gas prices, a weakening job market and turmoil in the housing market, it's no wonder that consumer sentiment is abysmal.
Over the top
But some argue that it is excessively so.
"There are actually some signs of life on the overall economic front. If oil prices continue to fall, it will be like giving people a tax rebate. The economy is more resilient than people give it credit for," said Rafael Resendes, portfolio manager for the Toreador Large Cap Core Equity Fund.
Resendes describes himself as an investor that is starting to "nibble" in the consumer sector because he thinks the sell-off in many retailers has created some bargains.
By the same token, it wasn't a shock that consumer sentiment was as high as it was in January 2000.
Back then, consumers weren't worried that tech stocks were a bubble and that businesses would soon drastically cut their spending. They were simply seeing tech stocks hit new highs every day. The unbridled optimism back then matched the relentless pessimism many exhibit now.
Ditto for last summer. The Dow surpassed 14,000 for the first time ever last July. Consumers weren't sensing impending financial disaster and rising inflation pressures.
That's because consumer confidence measures the present and not-so-distant past. Yes, the Conference Board numbers include an expectations index. But those expectations are certainly colored by what's going on now.
So while consumer confidence may accurately reflect the tough times that many face currently, the report is not a crystal ball. That's why the consumer confidence numbers shouldn't necessarily be viewed as an ironclad indicator of much deeper economic woes ahead.
"When consumer confidence is this low, it's probably not a sign of a top but a sign that we're closer to a bottoming phase," Smith said. "It is one of the most lagging indicators there is."
Issue #1 - America's Money: All this week at noon ET, CNN explains how the weakening economy affects you. Full coverage.
Have you had to raise cash this year for an unexpected expense? We're looking for people who got the cash by doing one of the following: Took out a home-equity loan, borrowed money from family or friends, borrowed against a retirement account such as a 401(k), sold a life-insurance policy. Is that you?
Drop us a line at realpeople@moneymail.com, and you may be spotlighted in Money magazine and on CNNMoney.com. Please tell us why you needed the cash, how much cash you raised by doing it, when you did it and if you were happy with your decision. Also please include your name, age, city, contact information and a recent family photo.

Features

These Fortune 100 employers have at least 350 openings each. What are they looking for in a new hire? More

It would be the world's second-biggest economy. See how big companies' sales stack up against GDP over the past decade. More