NY to file fraud charges against Citigroup
New York State Attorney General notifies banking giant of intent to file charges over sale of troubled auction-rate securities and claims Citi destroyed documents.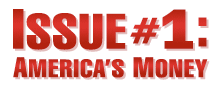 Issue #1: America's Money - Everyday on CNN
NEW YORK (CNNMoney.com) -- New York state Attorney General Andrew Cuomo said Friday that his office intends to file charges against Citigroup for the alleged fraudulent marketing and sale of troubled auction-rate securities to everyday investors.
Cuomo outlined his intentions in a letter to Citigroup's general counsel dated Friday, saying that charges were imminent.
In the letter, the New York Attorney General's office alleged that the nation's largest bank "has repeatedly and persistently committed fraud by material misrepresentations and omissions" in the underwriting, distribution and sale of auction rate securities, touting them as safe, cash-equivalent investments.
Cuomo's office claimed that the sale of these securities had "a severe detrimental impact" on tens of thousands of Citigroup customers.
The AG also claimed that Citigroup "destroyed recordings of telephone conversations" related to the marketing and sale of auction-rate securities.
In a statement, Citigroup said it was working with market participants and regulators to find an industry-wide solution to auction rate security issues, adding it was cooperating with regulators in all aspects of the investigation.
"Citi has acted in good faith and in the best interests of our clients both before and since auctions began to fail, and there is simply no basis for claims to the contrary," the company said.
Citigroup added that it is the company's "practice to recycle tapes" and that "the recycling of the tape in question was inadvertent."
Cuomo's letter comes just a week after he brought a multi-billion dollar civil lawsuit against the Swiss banking giant UBS (UBS) for its role in selling auction-rate securities to its customers at a time when the market for these securities was under severe strain.
Auction-rate securities are long-term bonds that hospitals, cities and corporations sell at weekly or monthly auctions, which many investors, until now, had treated like cash investments. The market for these investments is worth about $330 billion.
The auction-rate security market began to fail in February as the credit crisis took a turn for the worse, effectively locking up the market for these securities.
Earlier Friday, Citigroup revealed in a quarterly filing that the Securities and Exchange Commission had initiated a formal probe into whether it violated various federal securities laws in connection with the sale of auction-rate securities.
The company also said it was responding to subpoenas from state agencies in Texas, New York and Massachusetts over the sales.
Other securities firms have been targeted by state regulators in the ever-widening auction rate security scandal.
In June, Massachusetts state securities regulators filed a civil suit against UBS. Earlier this week, Massachusetts charged Merrill Lynch (MER, Fortune 500) with fraud for promoting auction-rate securities.
And a little over two weeks ago, Missouri state securities regulators inspected the offices of Wachovia Securities in St. Louis seeking documents related to the sales of auction-rate securities. Wachovia Securities is a subsidiary of Wachovia (WB, Fortune 500), the nation's fourth-largest bank.
Cuomo's office said it was seeking a settlement with Citigroup in which the bank buys back the securities from investors at face value, reimburse investors for any damages they have suffered and pay a penalty for misconduct during the investigation.
Citigroup (C, Fortune 500) shares finished 1% higher in Friday trading.

Features

These Fortune 100 employers have at least 350 openings each. What are they looking for in a new hire? More

It would be the world's second-biggest economy. See how big companies' sales stack up against GDP over the past decade. More