Retailers struggle as stimulus money dries up
Weaker-than-expected retail July sales indicate that the government's $92 billion worth of economy-boosting stimulus checks may have run their course.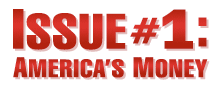 Issue #1: America's Money - Everyday on CNN
NEW YORK (CNNMoney.com) -- Retailers faced tight-fisted consumers in July as $92 billion worth of stimulus checks from the government ran dry, signaling more trouble ahead if the economy doesn't pull out of its morass.
"Once the [stimulus] checks dried up, the [sales] traffic dropped off, and I think that was everybody's experience last month," said Ken Perkins, president of sales tracking firm Retail Metrics. "Things are pretty tough out there, all around."
Wal-Mart Stores Inc. on Thursday reported a smaller-than-expected increase in July sales at U.S. stores open at least one year, a signal that gains from the government's stimulus program have run their course. Other major retailers also missed analysts expectations, including Target, Gap and J.C. Penney.
Wal-Mart CEO Eduardo Castro-Wright said the impact from the stimulus checks had dried up by July, and that many of the shoppers are holding off on spending until payday.
"With the end of the stimulus checks, we know consumers are spending more cautiously, and we continue to see a pronounced paycheck cycle at the end of the month," said Castro-Wright, in a prepared statement.
Perkins of Retail Metrics said this could spell more trouble ahead for the retail sector: "This doesn't bode well for back-to-school [sales] and even the holiday season. It's going to be a fight for dollars this year, no question about it."
Wal-Mart, the No. 1 retailer, said same-store sales rose 3% in July. Analysts surveyed by Thomson Reuters had expected a 3.4% jump in sales for all Wal-Mart stores in the U.S., compared to the 1.9% gain in July 2007.
Wal-Mart's same-store sales had slowed down from June, when the store reported a 5.8% gain, attributed in part to the U.S. government's stimulus checks.
Wal-Mart's (WMT, Fortune 500) stock fell about 4% on the news.
In general, as a discount retailer, Wal-Mart is benefiting from the economic weakness that has pushed customers towards cheaper goods. Castro-Wright, said, in a prepared statement, that the company's "clear price leadership position continues to meet the needs of our customers in a difficult economy."
But the latest figures illustrate the importance of the stimulus payments to Wal-Mart sales, and seem to indicate that the spending-stimulus party is over for the retail industry.
On the other hand, high fuel prices benefited Wal-Mart. The company's wholesale club unit, Sam's Club, posed a 7.3% sales gain including fuel sales for July, compared to a gain of 4.9% the prior year.
But without fuel, which set a nationwide average price record, Sam's Club sales slowed, jumping 3.5% in July, down from a 5.1% sales gain a year earlier.
Like earlier this summer, the CEO said that groceries and flat-screen televisions were driving sales.
Wal-Mart said its net sales increased 9.4% in July to $30.16 billion, compared to $27.58 billion for July 2007. For the first half of its fiscal year, net sales increased 9.6% to $196.48 billion, compared to $179.27 billion in the same period last year.
Another major retailer, the warehouse club operator Costco Wholesale (COST, Fortune 500), reported a 10% jump in July same-store sales, beating the 7.8% gain projected by analysts surveyed by Thomson Reuters. That compared to a gain of 7% in July 2007.
Wal-Mart and Costco fared better than Target (TGT, Fortune 500), which reported a 1.2% decline in same-store sales for July, though its net retail sales rose 4.7% to $4.57 billion. This is worse than the 0.3% decline expected by analyst surveyed by Thomson Reuters.
Bernard Sosnick, retail analyst for Gilford Securities, said that Wal-Mart outperformed Target and other competitors partly because of its "image of being the price leader" and partly because it sells groceries and general merchandise under one roof. He said that one-stop shopping is essential to rural shoppers facing high gas prices.
"If there's something to carp about with Wal-Mart sales, I'd like to know what it is," said Sosnick, noting that Wal-Mart sales were up, unlike the apparel retailers, which were mostly down.
Apparel retailer Gap Inc. (GPS, Fortune 500) reported an 11% plunge in same-store-sales for July, worse than its 7% decline in the same period last year and the 7% decline expected by analysts surveyed by Thomson Reuters.
J.C. Penney Co. (JCP, Fortune 500), a department store operator, said same-store-sales fell 6.5% in July, compared to a 12% surge during the same period last year.
But J.C. Penney also raised its outlook for the second quarter, to a range of 50 cents to 52 cents per share, up from its prior guidance of 38 cents, "due to better than expected sell-through of promotionally priced merchandise and continued expense management measures." As a result, the company's stock jumped 7%.
TJX Cos. (TJX, Fortune 500), owner of discount apparel retailer TJ Maxx, was an exception to the weak results, reporting a 3% increase in same-store sales.
Perkins of Retail Metrics said the clothing retailers typically lose out in times of economic insecurity.
"Consumers don't have much discretionary income, and as a result of that they are not going to the malls and buying apparel. They're making do with what they have," said Perkins. "They're buying basic necessities just to get by."
But Ken Brown, retail analyst and president of ResearchConnect.com, said that Americans will continue spending even if they don't have the money, so long as they have credit cards to fall back on.
"Americans are spenders, and they're borrowing more to spend," said Brown. "I'll be convinced that we've got a real slowdown when Americans stop spending money, and I haven't see that yet."

Even if the economy fails to pick up, Brown estimated that Americans could continue their current rate of spending and credit card usage into 2009 before running into significant delinquencies.
Americans hold $850 billion in credit card debt, and the average balance per card-holding household is $8,568, according to the Consumer Federation of America.

Features

These Fortune 100 employers have at least 350 openings each. What are they looking for in a new hire? More

It would be the world's second-biggest economy. See how big companies' sales stack up against GDP over the past decade. More