Think flying stinks? It may get worse
Despite recent slide in oil prices, profit-challenged airlines will likely have to keep raising fares, adding fees and cutting service.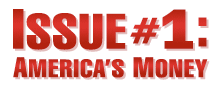 Issue #1: America's Money - Everyday on CNN
NEW YORK (CNNMoney.com) -- Jet setters, get ready for more fare hikes and fewer flights.
Industry experts say that embattled airlines, despite a recent downturn in oil prices, are likely to keep raising ticket prices, adding fees and reducing service.
"Once a bell gets rung, it's hard to un-ring it," said Rick Seaney, chief executive of the air travel information site Farecompare.com.
The airline industry is scrambling to offset the pain from sky-high fuel costs. The Air Transport Association, the industry trade group, expects fuel costs to soar nearly 50% this year to $61.2 billion, from $41.2 billion in 2007.
The continued upward climb of prices will come despite a recent plunge in oil prices of more than $30 a barrel after hitting a peak of $147.27 on July 11.
Some industry watchers believe that the airlines need double-digit fare increases to become profitable. Carriers are likely to also boost their revenue with new fees for once-free services and items, such as checked baggage and non-alcoholic drinks, or with cost-saving measures like laying off staff and eliminating the least fuel-efficient flights.
William Greene, airline analyst for Morgan Stanley, believes that the recent downturn in oil prices is the "tipping point" that will save the airline industry. He said a continued plunge in oil prices could return the industry to profitability by 2009.
"The recent oil price move, if sustained, is a game-changing event for the industry," said Greene, in an analyst note published on Aug. 11. On Friday, oil prices were trading below $113 a barrel.
Raising air fares - again
Still, the hard-hit airline industry will have to continue to raise fares to offset the fuel costs. When asked how much fares are going to increase, estimates vary widely. In fact, analysts have different opinions as to how much they've already gone up.
The ATA says the price of a domestic ticket increased 7% in the first half of 2008, compared to the same period last year. David Castelveter, spokesman for the industry group, would not discuss possible future fare hikes.
Michael Derchin, an airline analyst with FTN Midwest Securities, agrees with the ATA number and believes that airfares will increase by another 8.5% to 9.5% after Labor Day. He said airlines will cut back on the number of lower-cost tickets.
"I don't see it as raising the fares," said Derchin. "I see it as the airlines restricting the availability of the lowest fares, and forcing people to pay the higher fares that are already in place."
In this way, the analyst expects the average airfare to go up by another 8% in 2009.
Derchin said airlines have to charge more "for this industry to make money," but added that's it too late for most of the carriers to make a profit this year. "It's not easy to increase [fares] by double-digit levels in a weak economy," he said.
But other analysts say that air fares have increased much more dramatically this year and will continue to do so.
Seaney of Farecompare.com said the ATA's numbers are misleading. When comparing the cheapest air fares available, he said that during the 12-month span ending this summer, fares increased year-to-date by 20% between major cities, by 30% between mid-size cities and by 40% between smaller cities.
Seaney said he expects airlines to raise fares even more this year, by between 8% and 30%.
"I believe there will be between 4 and 10 successful airfare hikes the rest of this year, depending on the price of oil," said Seaney, noting that each hike would drive up the fares by 2% or 3%.
Harlan Platt, a finance professor at Northeastern University's College of Business Administration in Boston, said airlines have increased fares by 20% to 25% year-to-date and need to raise them by another 20% "in order to be profitable."
Ray Neidl, airline analyst for Calyon Securities, said that airlines need to achieve the "20-20 rule" in order to be profitable. That means carriers will need to increase fares by 20% while cutting capacity by 20%.
"They are almost there now," said Neidl, meaning that most of the "20-20 rule" has already been applied.
But that won't stop airlines from continuing to ramp up fares, said Neidl, who estimates another industrywide hike of 10% to 15% by the end of the year.

Features

These Fortune 100 employers have at least 350 openings each. What are they looking for in a new hire? More

It would be the world's second-biggest economy. See how big companies' sales stack up against GDP over the past decade. More