Dreading winter's bitter bill
Heating costs are expected to climb this winter putting additional pressure on Americans already hurt by high gasoline and food prices.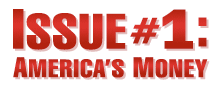 Issue #1: America's Money - Everyday on CNN
NEW YORK (CNNMoney.com) -- Home heating bills are expected to soar this winter and Americans, already struggling with high gas and food prices, are bracing for more financial hardship.
On average, consumers are expected to pay $1,182 to heat their homes this year, up 20% from last year, according to recent estimates from the Energy Information Administration (EIA).
But the outlook for the Northeast, where 8 million households depend on heating oil, is even more worrisome. Homeowners in the region are expected to spend an average of $2,725 on heating oil this winter.
The looming spike in heating costs could pose an even more serious threat to household budgets than the high price of gas, according to Tancred Lidderdale, a senior EIA economist.
"When gas prices go up consumers have options," he said. They can drive less or use public transportation. But when it comes to home heating, "households have fewer options."
While consumers have some leeway in how they manage their heating bills and can take steps to make their homes more energy efficient, most experts say there is little they can do to escape higher energy prices.
"The price of energy is what it is," said Martin Kushler, of the American Council for an Energy-Efficient Economy. "At the end of the day you're going to pay the higher cost."
Federal aid
Alarm bells have been sounding in Washington but lawmakers have remained deadlocked on legislation aimed at expanding the help low-income households need to deal with high energy costs.
Senate Democrats made a push in July to double the Low Income Home Energy Assistance Program (LIHEAP) from $2.5 billion to $5.1 billion as part of the Warm in Winter and Cool in Summer Act.
Republicans opposed the bill because it did not include provisions for increased offshore drilling and it failed to pass.
The debate picked up again Thursday when Republican lawmakers in Maine called for a special session to discuss adding $10 million to the state's LIHEAP budget.
Sen. Olympia Snowe of Maine has been one of the most vocal Republican supporters of the LIHEAP expansion.
"We must take action on this very basic social net program for the most vulnerable in our society and demonstrate that we do have the opportunity to reach across the political aisle and give the Americans what they deserve," Snowe said in a statement.
Senate Democrats plan to revisit the issue in September as part of a second economic stimulus package, which Republicans have called unnecessary.
The summertime heating oil bet
While more than half of America's households use natural gas for heating purposes, the Northeast has the largest concentration of home heating oil users in the country. And the prospect of a 31% increase in the price of heating oil has the region on edge.
Many Northeasterners try to get a jump on heating oil prices by filling their tanks during the late summer and fall months when prices are typically lower. But this year's run-up in crude prices has altered the usual seasonal pattern.
"This year the traditional lower summertime rate is not as low as it used to be," said David Fox, a spokesman for the National Low Income Energy Consortium.
Some dealers of home heating oil offer prebuy options that allow homeowners to hedge against higher prices.
But the service usually involves a premium, which could end up costing homeowners more if prices unexpectedly fall, according to Matt Cota, executive director of Vermont Fuel Dealers Association.
Given the "tremendous volatility" that has occurred in the oil market, "prebuy is not the slam dunk it used to be," he said.
Leveled payment programs are another way consumers can cope with higher heating oil prices. This type of plan allows consumers to spread heating costs out over a longer period of time at a fixed monthly rate, which is based on the customer's billing history.
At the end of the year, however, if the consumer has used more or less than what is covered by the monthly payments, the bill is adjusted accordingly.

Features

These Fortune 100 employers have at least 350 openings each. What are they looking for in a new hire? More

It would be the world's second-biggest economy. See how big companies' sales stack up against GDP over the past decade. More