Fannie, Freddie shares battered
Fannie stock falls 22% and Freddie 25% to near two-decade lows. Media report suggests the Bush administration doubts mortgage giant firms will be able to raise needed capital.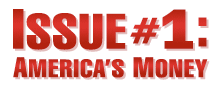 Issue #1: America's Money - Everyday on CNN
Special Report

NEW YORK (CNNMoney.com) -- Shares of mortgage finance giants Fannie Mae and Freddie Mac, suffering their worst day since a mid-July free fall, plunged Monday to their lowest points in nearly two decades.
Fannie (FNM, Fortune 500) fell 22% and Freddie (FRE, Fortune 500) lost 25% after a Barron's report suggested that a government takeover of the troubled companies is inevitable. Fannie closed down $1.76 to $6.15 a share, the stock's lowest level since May 12, 1989, according to the Center for Research in Security Prices at the University of Chicago business school. Freddie ended down $1.46 to $4.39, its lowest point since Jan. 18, 1991.
Shares of both companies have plunged more than 80% since the start of the year.
In addition, the price of credit default swaps, financial instruments used to protect bondholders against default, jumped 11% at Fannie and 8% for Freddie in trading on Monday, according to tracking service CMA Datavision. That increase indicates that traders are pricing in a higher chance of a default on the firms' subordinated debt in the next five years. A wire service report on the change in those credit default swaps pricing fed into the sell-off of Fannie and Freddie shares just before noon.
Monday's stock plunges were ignited by an article in the financial newsweekly Barron's. The article cited an unnamed Bush administration official as saying that officials don't expect the two firms to be able to raise needed capital from private sector investors to cover future losses from rising defaults and foreclosures.
The article said that inability to raise capital would leave the government no choice but to have the federal government loan them money or buy their equity.
Congress recently granted the Treasury Department the power to loan Fannie and Freddie an unlimited amount of money or to buy up their shares. The Barron's article suggested that such an infusion of capital would wipe out the holdings of current shareholders.
Fannie spokesman Jason Lobo declined to comment. Freddie spokeswoman Sharon McHale denied that the company is in trouble.
"It significantly overstates our financial situation," McHale said. "We continue to be adequately capitalized and we are committed to raising additional capital. We're financially sound and have strong liquidity."
Officials from Freddie have pledged to regulators that the company will raise $5.5 billion in additional capital, but even without that the firm is meeting current capital requirements. Executives have not given a time frame for when they will raise that additional financial cushion.
"Any capital that we do raise will depend on a variety of factors, including prevailing market conditions," McHale said.
Executives at Fannie and Freddie, as well as Treasury Secretary Henry Paulson, have repeatedly said they do not expect the firms will need to turn to the government for loans or an equity infusion. Both recently reported steep quarterly losses that were much larger than expected. But even with those losses, executives said they have capital in excess of minimum requirements.
CNNMoney.com staff writer David Goldman contributed to this report.

Features

These Fortune 100 employers have at least 350 openings each. What are they looking for in a new hire? More

It would be the world's second-biggest economy. See how big companies' sales stack up against GDP over the past decade. More