Existing home sales rise, but prices still sinking
Sales by homeowners increased more than expected in July, as median prices fell 7% from July 2007. But supplies still rise to a record high, pushing prices even lower.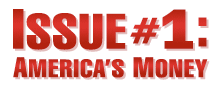 Issue #1: America's Money - Everyday on CNN
Special Report

NEW YORK (CNNMoney.com) -- Sales of existing homes rose more than expected in July, but prices continued to fall and inventory increased. That's according to the latest reading on the battered housing market by an industry trade group released Monday.
The National Association of Realtors reported that sales by homeowners in July increased to an annual pace of 5 million, up from the revised June reading of 4.85 million.
That's better than the annual pace of 4.9 million that economists surveyed by Briefing.com expected, and it's the highest pace since February. Still, July sales were down 13.2% from a year earlier.
"Sales volume is starting to increase because prices are collapsing," said Michael Larson, an analyst with Weiss Research. "When lenders are aggressive enough on pricing, especially in certain markets, it's enough to attract buying interest."
Falling prices
The median price of all homes sold during the month - including single-family homes, townhomes, condominiums and co-ops - fell 7.1% to $212,400 from $228,600 a year ago. Before the start of the current housing slump, it had been 11 years since prices fell compared to a year earlier.
At the same time, the single-family home median price fell 7.7% from a year ago to $210,900. The trade group has tracked those sales prices going back to 1989.
The rate of existing home sales rose in every region of the country except the South, where sales slipped by a seasonally adjusted 0.5%. Sales in the Northeast rose 5.9%, while the Midwest saw an increase of 0.9%. The West saw the largest jump in sales, up 9.7%, as prices fell a whopping 22.2% in that region.
Prices in the Northeast declined 4.9%, while the South saw a dip of 3.5%. Prices actually rose 1% in the Midwest.
"Home prices generally follow sales trends after a few months of lag time," said Lawrence Yun, NAR chief economist. "Still, inventory remains high in many parts of the country and will require time to fully absorb."
Expanding inventory
Even as sales picked, up, the excess supply of homes on the market still rose 3.9% in July to a record high of 4.67 million. Realtors estimated that represents an 11.2 month supply.
That is up from the 11.1-month supply in June, though NAR said the rise in inventories was due to a sharp jump in the number of condominiums on the market. Inventory of single family homes declined slightly, falling to a 10.6 month supply from 11 months in June.
"The troubling thing about this report is that the supply issue is not going away," said Larson. "It would be okay as long as the inventory went down, but there were enough new listings that overall supply rose more than sales."
In response to the struggling market, President Bush signed the Housing and Economic Recovery Act late last month. The bill includes a temporary tax credit of up to $7,500 for first-time home buyers who haven't purchased a home in three years.
Qualified buyers must earn less than $75,000 - or $150,000 for a couple - after which point the tax credit begins to phase out. The Senate Finance Committee estimates that about 1.6 million people will use the credit.
But if inventory continues to rise, it may be a while before the the market can recover.
"This report illustrates a housing market that's going to continue to struggle," said Larson. "Pricing pressure will remain for a while."

Features

These Fortune 100 employers have at least 350 openings each. What are they looking for in a new hire? More

It would be the world's second-biggest economy. See how big companies' sales stack up against GDP over the past decade. More