Online bank touts 3.75% savings rate
DollarSavingsDirect.com says its rate is the highest of any online savings account.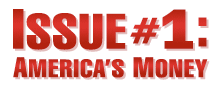 Issue #1: America's Money - Everyday on CNN
NEW YORK (CNNMoney.com) -- New York Private Bank & Trust, the holding company of Emigrant Bancorp, Inc., unveiled a new online savings account Monday that the company claims will provide the highest interest rate in the country.
The Dollar Savings Account, available at DollarSavingsDirect.com, offers a 3.75% interest rate on minimum deposits of $1,000. That compares to the 3.5% currently offered by rival online bank HSBC Direct, and 3% offered by ING Direct, both of which do not require a minimum deposit.
Deposits below $1,000 will earn a 1% interest rate.
Like HSBC (HBC) and ING (ING), DollarSavingsDirect said it would not charge any fees to account holders.
The new service "is a robust haven for personal savings in the current market environment," a bank spokesman said in a statement.
The venture makes its debut amid a climate of economic uncertainty. The ailing housing market in the U.S. has weighed on the nation's financial system and hampered economic growth.
Howard Milstein, Emigrant's chief executive, said he isn't worried that the sluggish economy will deter Americans from saving.
"This being a 3.75% [rate] is a better product," than what is currently offered by competitors, he said. "And it's the rate we expect to continue paying."
Still, the downturn in the economy has hit banks and brokerages hard. And online banks are not immune.
NetBank Inc., an online bank that had $2.5 billion in assets, was shut down by the government last year amid a surge in mortgage defaults. The bank was FDIC insured and $1.5 billion of its assets were assumed by ING Bank.
In addition, many banks have cut the rates tied to savings accounts as the Federal Reserve slashed interest rates last year and earlier this year. But Milstein says the online bank's paperless format will help cut costs and make it easier to sustain the high interest rate it offers.
"Being paperless is a major savings," he said. It not only eliminates paper and printing costs related to monthly statements but also cuts out postage fees, he said.
The new venture's electronic format allows it to operate in a "way that is most advantageous to the customer and least expensive for us," Milstein said.
While online banks generally have lower overhead costs than brick and mortar banks, the industry has grown and become more competitive in recent years.
"There is a well developed space that ING started in," Milstein said of the market for online banking. And HSBC is a "very strong competitor."
Dollar Savings Bank, the forerunner of the new online bank, was founded in 1890 in New York City. In 1983, it merged with Dry Dock, another New York-based bank.
Emigrant Savings Bank, which became part of New York Private Bank & Trust in 2005, has roughly $14 billion in assets.

Features

These Fortune 100 employers have at least 350 openings each. What are they looking for in a new hire? More

It would be the world's second-biggest economy. See how big companies' sales stack up against GDP over the past decade. More