Oil: How low can it go?
With oil prices heading toward $100, that should be good news for consumers. But some think there won't be true relief until crude hits $80 again.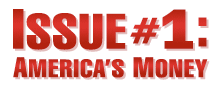 Issue #1: America's Money - Everyday on CNN
NEW YORK (CNNMoney.com) -- Gustav has come and gone. And fortunately, New Orleans has been spared the type of damage after Hurricanes Katrina and Rita three years ago.
That's also good news for those living outside of the Gulf region. Fears that crude prices would spike dramatically higher due to massive disruptions of oil production proved for naught. Oil prices fell Tuesday, hitting their lowest point in nearly 5 months.
"The fact that oil has come down is a sign that perhaps the worst is over. Predictions that oil would go to $200 a barrel now seem more like a fleeting possibility," said Kenneth Kim, economist with Stone & McCarthy Research Associates in Princeton, N.J..
Still, even though crude prices have slipped more than 25% since hitting a record high in mid-July and the average price of a gallon of gasoline has fallen more than 10%, it's not yet a huge cause of celebration.
After all, at about $108 a barrel, the price of oil is around 50% higher than it was a year ago. Gasoline is higher by a third at $3.68 a gallon.
"It's easy to lose sight of the fact that six months ago we would have considered these prices exorbitantly high. We've got a ways to go before consumers feel much relief," said David Resler, chief economist Nomura Securities International Inc.
And don't expect Detroit to be too excited either. Auto makers GM (GM, Fortune 500), Ford (F, Fortune 500) and Chrysler are expected to report another dismal round of monthly sales later Wednesday as consumers continue to shun gas-guzzling SUVs and trucks.
How much further does the price of oil need to fall before consumers can really feel more confident?
Oscar Gonzalez, economist with John Hancock Financial Services in Boston, said that he thinks the record high prices of oil and gas from earlier this summer effectively eliminated the benefit from this year's tax rebates.
So he thinks prices probably need to fall further to reach a level that would actually lead to higher demand. His best guess is a price somewhere between $80 and $90 a barrel.
"If you see prices at the $80 level, you could see more rapid global economic growth than currently expected," Gonzalez said.
Kim thinks that oil hitting $80 in the next few months is certainly possible. However, he conceded that predicting oil prices is almost like calling a coin toss and added that with another few months to go in hurricane season, there could be more wild swings in oil prices.
Kim also pointed out that the recent slide in oil prices has a lot to do with weakening economies globally.
The good news is that if demand continues to fall in Europe and Asia, inflation pressures in the United States may subside as a result. But the bad news is that the pullback is further evidence that the U.S. economy is probably in recession and that the rest of the world may soon be following suit.
In addition, Kim said that though oil prices have been falling lately, this may be trumped by more bad news on the labor front. The government has already reported a loss of 463,000 jobs through July. On Friday, economists are predicting another loss of 75,000 jobs in August.
"Even if oil continues to come down, the thing you have to keep in mind is if we get continued job losses, any benefit from lower oil prices might be erased by people losing their jobs. So we're not out of the woods yet," Kim said.
Finally, Resler points out that some consumers may not be convinced that oil prices are going to keep heading lower. So even if they continue to fall, Resler thinks that consumers may be wary for the next few months.
"There is going to be this lingering suspicion that oil prices will rocket back higher," he said. "There's going to be a lot of anxiety and consumers are going to remain cautious and constrained by the fact that they are still paying much higher prices for gas than they did at the beginning of the year."
"Prices have to move a good bit lower for the shock effect to be completely gone," he concluded.

Features

These Fortune 100 employers have at least 350 openings each. What are they looking for in a new hire? More

It would be the world's second-biggest economy. See how big companies' sales stack up against GDP over the past decade. More