Gas guzzling temptation as prices fall
With prices at the pump continuing to slip, will memories of the summer's gas crunch fade, tempting drivers to fall off the conservation wagon?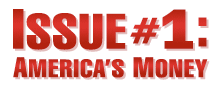 Issue #1: America's Money - Everyday on CNN
NEW YORK (CNNMoney.com) -- Although it was a painful summer for most drivers, it could have been worse had Americans not cut back on their gasoline consumption. Now, as summer ends and gasoline prices fall, drivers may be tempted to resume their gas guzzling habits.
Since July, when gas hit a record high near $4.10 a gallon nationwide, prices have fallen 10% to $3.678 a gallon on Thursday. And according to Geoff Sundstrom of the American Automobile Association, prices could fall even further.
"We think gas prices could reach $3.50 a gallon nationwide sometime this month," Sundstrom said.
Retail gas prices typically fall after Labor Day as demand drops off during the fall months. Gas prices have also been brought down by a recent decline in oil prices due to a slowing global economy and a stronger dollar.
Still, the impact of changing American driving habits has had a measurable effect on the price of gas.
"Clearly conservation is playing a role," Sundstrom said.
In June, for example, demand for gas fell nearly 3%, according to a survey of retail gas sales by SpendingPulse. During that same month, Americans drove 4.7% less, or 12.2 billion miles fewer than June of 2007, according to the U.S. Department of Transportation.
Demand for gas continued to fall off by more than 4% in both July and August, the SpendingPulse survey showed. While the data is not yet available, Dough Hecox, a DOT spokesman said the decline in miles driven seen in June is "likely to continue in July and August."
Of course, the price of gas is closely tied to the price of oil on the world market, which has been extremely volatile this year. That means any sign of political upheaval abroad, weather related events or other supply disruptions could send prices higher again - regardless of conservation.
"Gas prices will always follow oil prices," said Fadel Gheit, a senior energy analyst for Oppenheimer. "The relative speed, up or down, will depend on demand," he added.
Will Americans fall off the wagon?
Which begs the question: With gas prices potentially falling to $3.50 a gallon this month, will American drivers maintain the habits they developed when it was $4 a gallon?
"Prices will have to drop quite a bit further to get people to go back to their old behavior," said Tom Kloza, chief oil analyst at the Oil Price Information Service.
"Even if we go to $3.25 a gallon for the rest of the year, people are going to think this is just an interlude before prices go up again," Kloza said.
Kloza said that after this summer's spike many consumers became cynical about how gas prices are determined. This "emotional" reaction, he said could help keep a lid on demand as drivers continue to cut back "out of spite."
Tancred Lidderdale, senior economist at the Energy Information Administration, put it differently. "In the short-run people cut back," he said.
"In the long-run, we see a smaller, more sustained impact as people shift to more efficient cars," Lidderdale said.
Pinpointing America's comfort level with the price of gas is not easy but some perspective can be gleaned by reviewing past trends.
Consumers began pumping less when gas prices first approached $3.20 a gallon this summer, notes Michael McNamara, Vice President of SpendingPulse.
That coincided with an increase in conservation efforts like carpooling, increased use of mass transit and shortened work weeks.
"If there is a threshold, it's around $3.20 a gallon," he said. And if prices return to that level, "it will be interesting to see if the changes people made over the last six months stick or if they abandon them."

Features

These Fortune 100 employers have at least 350 openings each. What are they looking for in a new hire? More

It would be the world's second-biggest economy. See how big companies' sales stack up against GDP over the past decade. More