Paulson: Banking system is 'sound'
Treasury Secretary says he doesn't rule out future finance bailouts, though he never considered one for Lehman.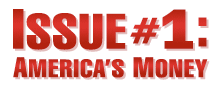 Issue #1: America's Money - Everyday on CNN
NEW YORK (CNNMoney.com) -- Treasury Secretary Henry Paulson described the commercial banking sector as "sound," and said Monday he doesn't rule out additional government bailouts for the future.
"We're working through a difficult period in our financial markets right now as we work off some of the past excesses," said Paulson in a press conference in Washington. "But the American people can remain confident in the soundness and the resilience of our financial system."
Paulson's comments came as Lehman Brothers (LEH, Fortune 500) is filed for the biggest bankruptcy in history after it failed to find a buyer, triggering a 94%stock plunge to 20 cents a share.
Paulson said times have changed since the government brokered the March bailout of Bear Stearns, and that he never considered that type of support for Lehman.
"I never once considered that it was appropriate to put taxpayer money on the line when it came to Lehman Brothers," said Paulson, a former chairman and CEO of Goldman Sachs.
But he didn't rule out future bailouts in the financial services industry. When a reporter asked Paulson if there would be "no more" bailouts, he replied: "Don't read it as no more. Read it as that ... it's important, I think, for us to maintain the stability and orderliness of our financial system."
Paulson said the finance industry's woes stemmed from the "housing correction," which would take another few months before it reached its peak.
Bush feels the pain
Earlier Monday, President Bush acknowledged the "pain" of investors and workers in the finance industry, but assured the public that the government is working to iron out the problems.
"I know Americans are concerned about the adjustments that are taking place in our financial markets," said Bush, speaking in the White House Rose Garden. "We are working to reduce disruptions and minimize the impact on the [broader economy]."
Bush didn't offer much detail as the Dow plunged more than 200 points and the finance industry suffered one of its worst crises ever, stemming from its investments in the battered real estate sector.
"In the short run, adjustments in the financial markets can be painful, for people worried about their investments, and for employees of the firms," said Bush.
In addition to the Lehman Brothers bankruptcy, here are a couple of the latest developments in the finance sector:
Merrill: Bank of America (BAC, Fortune 500) said it would buy Merrill Lynch (MER, Fortune 500) for $50 billion in stock, or $29. Merrill's stock surged nearly 15% on the news to $19.59 a share, while Bank of America plunged 17% to $27.80 a share.
AIG: The stock plunged 52% to $5.81 a share for AIG (AIG, Fortune 500), after the insurance giant said it was getting ready to announce a restructuring.
Art Hogan, chief market strategist at Jefferies & Co., described this as the biggest economic crisis since the Great Depression of the 1930s and the railroad bankruptcies of the 1800s.
"We've never witnessed this before," said Hogan before Bush's speech. "There's no road map for this."

Features

These Fortune 100 employers have at least 350 openings each. What are they looking for in a new hire? More

It would be the world's second-biggest economy. See how big companies' sales stack up against GDP over the past decade. More