Consumer prices ease slightly
Lower energy costs helped August inflation tick slightly lower from July, but the measure is up 5.4% from a year ago.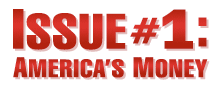 Issue #1: America's Money - Everyday on CNN
NEW YORK (CNNMoney.com) -- Consumer prices eased on an annual basis in August, bouncing off a 17-year high the previous month as energy prices fell, the government said Tuesday.
Overall consumer prices rose 5.4% in August from a year ago, the Labor Department said. The annual rate of increase was 5.6% in July, the highest level since 1991.
On a monthly basis, the Consumer Price Index fell 0.1%, in line with the decrease expected by economists surveyed by Briefing.com, and compared with the 0.8% rise in July.
The report may indicate a "turn in the underlying trends in inflation," said Mark Vitner, senior economist at Wachovia. "All the stars are aligned today for a significant moderation in inflationary pressures."
"Inflation is about to slow in a very significant way because we have weak global growth," said Vitner. And we have seen "dramatic declines in commodity prices that are unlikely to be reversed," he added.
Excluding volatile energy and food prices, the core Consumer Price Index increased by 0.2%, which was what economists had expected. That measure rose 0.3% in July.
Energy prices fell 3.1% in August, but remained 27.2% higher on an annual basis.
Instability: Wall Street reeled on Monday on a flood of bad news, and stocks were battered. The Dow Jones industrial average shed 504 points, or 4.4%.
On Monday, Lehman Brothers (LEH, Fortune 500) filed for bankruptcy, while Merrill Lynch (MER, Fortune 500) agreed to be purchased by Bank of America (BAC, Fortune 500) on Sunday. Meanwhile,American International Group (AIG, Fortune 500) continues to be hit by downgrades even as it struggles to come up with capital.
The financial news "implies weaker economic growth," said Vitner. "Weaker economic growth means that there will be more slack opening up in the economy, and that means inflation will be headed lower."
Speculation mounted that the Federal Reserve bank will step in and cut interest rates. For the past several months, the central bank has had to balance a slowing economy with inflation pressures. "This frees the Fed's hands to cut rates, if they deem that to be the right move later today," said Vitner.
"If inflation continued to accelerate, it would make it very difficult for the Fed to cut interest rates," said Vitner. "But now, if they need to cut interest rates, they will do it."
Food and gas: As drivers know, the pain at the pump eased in August - although Hurricane Ike made those lower gas prices mere memories in September.
In August, gas prices decreased 4.2%, following a 4.1% increase in July. Even with the relief in August, however, gas prices remained 35.6% higher than in August 2007.
Food prices gained 0.6% in August following a 0.9% increase in July. Food prices were up 6.1% for the year.
Grocery bills were bigger this year than last year. The index for food at home increased 0.8% in August, following a 1.2% rise in July. However, four of the six grocery store food groups increased less in August than in July.
Cereals and bakery products declined 0.1% in August after a 1.8% jump in July. Prices for dairy products rose 0.4% in August after a 1.6% increase in July.
The index for meats, poultry, fish and eggs increased 1% for the second consecutive month. The fruits and vegetables index jumped up 2.1% in August, after a 1.2% increase in July.
The price of fruits and vegetables have jumped because of the high cost of gas and diesel, which farmers use to get products to market, said Vitner.
"If you go to the farmers market, you don't get a good deal," he said, "because they are having to spend so much to bring their products to market."

Features

These Fortune 100 employers have at least 350 openings each. What are they looking for in a new hire? More

It would be the world's second-biggest economy. See how big companies' sales stack up against GDP over the past decade. More