Wall Street losing faith in banks
Bank stocks plunge again as investors wonder whether commercial banks are the next to fall after Lehman and AIG.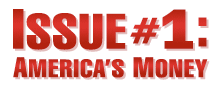 Issue #1: America's Money - Everyday on CNN
NEW YORK (CNNMoney.com) -- A day after the historic takeover of AIG and two days after the bankruptcy of Lehman Brothers, investors seemed to be betting that commercial banks are the next shoe to drop in the financial crisis.
Nervousness about the sector sent bank stocks broadly lower Wednesday. The S&P Banking Index fell more than 6%. And shares of several big banks took even bigger drops. Citigroup (C, Fortune 500) and Wachovia (WB, Fortune 500) tumbled 12% and 21% respectively.
Shares of Washington Mutual (WM, Fortune 500), the nation's largest saving and loan, continued to spiral downward Wednesday as well, falling 13% despite several published reports indicating that the battered bank had hired Goldman Sachs to try and find a buyer.
"Right now, John Q. Public is worried that the banks aren't going to make it," said Will Schwartz, analyst for the rating agency DBRS. "It's nerve-wracking. The public confidence has been shaken. It needs to be restored."
Certainly, the recent plunge in the stock prices of many banks is alarming. But some point out that the pain in the banking sector may not be as widespread as you'd think if you just looked at stock prices.
Of the more than 8,000 institutions that are insured by the Federal Deposit Insurance Corp., eleven have failed so far this year. So far, the only one of significant size was the California mortgage lender Indy Mac.
And while the number of institutions on the FDIC's so-called "problem bank" list has increased in the past few quarters, the total stood at just 117 as of the end of second quarter.
That's a mere fraction of the more than 2,000 institutions that were placed on the same list in both 1987 and 1988 during the savings & loan crisis.
"I think there is some surprise out there," said James Schutz, senior vice-president at Sterne Agee, who tracks small-cap banks located in the Southeast. "It appears so far that most are working their way through the problems."
Problem banks are often considered the most likely institutions to fail although few institutions actually reach that point. Such companies face difficulties with their finances or are suffering through operations or management issues that pose a threat to their existence.
Still, many are wondering just how many more banks will be added to the problem list in the next few quarters.
FDIC Chairman Sheila Bair and other top banking regulators, including the Comptroller of the Currency and the Office of Thrift Supervision, were scheduled to provide an update of the nation's banking system Thursday at a hearing on bank failures before Senate lawmakers, until it was postponed late Wednesday.
When Bair and other regulators appeared before the Senate in early June, they warned of more troubles for the industry, including additional losses and the possibility that bigger banks could fail.
Now banks appear to be in even worse shape as a result of this week's turmoil. In addition to the AIG (AIG, Fortune 500) meltdown and Lehman's (LEH, Fortune 500) bankruptcy, Bank of America (BAC, Fortune 500) agreed to acquire the embattled brokerage firm Merrill Lynch (MER, Fortune 500) on Monday.
But Wall Street's problems are, in some ways, just that. The vast majority of the banks that consumers rely on for simple services like checking and savings accounts didn't get caught up in complex mortgage-backed securities or gamble on the subprime segment of the housing market.
Still, commercial banks are grappling with their own issues.
Numerous community banks nationwide owned preferred shares of mortgage giants Fannie Mae and Freddie Mac that are now virtually worthless following the government's dramatic decision earlier this month to take them over.
And as the housing market continues to deteriorate and the economy remains at a standstill, banks both big and small could face higher loan delinquencies and defaults in the months ahead.

Features

These Fortune 100 employers have at least 350 openings each. What are they looking for in a new hire? More

It would be the world's second-biggest economy. See how big companies' sales stack up against GDP over the past decade. More