Economy lightens Santa's bag
Households intend to spend on average $53 less this year on Christmas gifts than last year, according to national survey.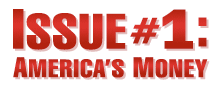 Issue #1: America's Money - Everyday on CNN
NEW YORK (CNNMoney.com) -- Cash strapped Christmas shoppers will have a tighter hold on their pocketbooks this holiday season, according to a national consumer survey released Friday.
U.S. households intend to spend an average of $418 on presents this year, down from $471 last year, according to a survey of 5,000 U.S. households from consumer research firm The Conference Board.
A lot of consumers just don't have the cash to spend said Scott Hoyt, senior director of consumer economics at Moody's Economy.com.
"Even the consumers who have the money aren't keen on letting go of it," said Hoyt.
"Everyone is telling me not to spend any money on them, because they don't have any money, so I am trying not to go out buying a bunch of expensive gifts for people not planning on buying me expensive gifts," Said Miriam Woodall, a shopper from Birmingham, Alabama visiting Atlanta on Friday.
Over the past several months, the economy has been slammed by tightened lending, trouble in the banking sector, and volatile commodity prices, in a type of crisis that Treasury Secretary Henry Paulson said occurs only "once or twice" every century.
The specter of unemployment casts a long shadow going into Thanksgiving week, millions of Americans have already lost their jobs, and a possible bankruptcy of The Big Three automakers threatens millions more, according to economists.
The number of people seeking unemployment insurance for the first time surged to a 16-year high last week, according to a government report.
"Obviously [consumers] don't want to cancel Christmas, but I think they're going to be a little more budget conscious this time around," said Lynn Franco, director of The Conference Board's Consumer Research Center.
"Because of the economy the way it is today, I don't have the money I once had last year, so unfortunately I am spending less," said Victor Ross, a shopper from Elgin, Illinois.
Retail store traffic - the number of people going into stores - this year is expected to fall by 9.9%, according to a retail industry survey.
"It's going to take more than the usual discounts and incentives from retailers to get consumers to spend more freely," added Franco in a statement.
The slow holiday season has prompted many retailers to offer discounts early, before "Black Friday," the Friday after Thanksgiving traditionally viewed as the nation's largest shopping day.
Wal-Mart (WMT, Fortune 500), the world's largest retailer, announced a series of price discounts several weeks ago, with emphasis on electronics, and extended its free shipping program by a week to December 17th.
It's a retail environment that Brad Anderson, chief executive of Best Buy (BBY, Fortune 500), the nation's largest electronics retailer, called "the most difficult climate we've ever seen."
Just a week ago, one of Best Buy's main competitors, Circuit City, applied for federal bankruptcy protection.
The number of households who said they intended to spend more than $500 on gifts this year fell to 27%, down from a third last year.
About 39% of consumers said they would shop online for bargains this year, according to the survey, with books topping the list of online gift choices.
The percentage of people shopping online is expected to remain relatively unchanged from last year, according to Franco, but online retailers are still expected to work just as hard as their brick and mortar cousins to attract buyers this year, offering shipping incentives and discounts.

Features

These Fortune 100 employers have at least 350 openings each. What are they looking for in a new hire? More

It would be the world's second-biggest economy. See how big companies' sales stack up against GDP over the past decade. More