Consumer confidence index rebounds
But business research group says weak economic conditions remain a concern for American consumers.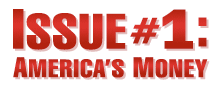 Issue #1: America's Money - Everyday on CNN
NEW YORK (CNNMoney.com) -- A key measure of consumer confidence rose in November, after falling to an all-time low last month, as American households continue to grapple with the weak economy.
The Conference Board, a New York-based business research group, said Tuesday that its Consumer Confidence Index rose to 44.9 in November from an all-time low of 38 in October. It was significantly better than 39.5 reading that economists surveyed by Briefing.com had forecast.
Still, the index remains at historically low levels as rising unemployment, tight credit and volatile financial markets have taken a toll on household budgets.
Those concerns were reflected in the present situation index, which declined to 42.2 from 43.5 last month.
"Consumers remain extremely pessimistic and the possibility that economic growth will improve in the first half of 2009 remains highly unlikely," said Lynn Franco, director of the Conference Board Consumer Research Center, in a statement.
At the same time, consumers' outlook for the next six months improved. Those expecting business conditions to get better in the near future rose to 11.4% from 9.6% in October.
The more optimistic outlook comes as gas prices fall and the shock of the financial crisis begins to wear off, according to Ian Shepherdson, chief economist at High Frequency Economics.
"Expectations are very sensitive to changes in both stock and gasoline prices so, in October, the big story was the massive plunge in stocks after the Lehman failure," Sheperdson wrote in a research note. "People are still very unhappy about this but the shock is starting to fade, allowing the plunge in gas prices to have a visible effect."
While consumers appear heartened by falling gas prices, they remain reluctant to make big-ticket purchases.
The number of respondents with plans to buy a new automobile fell to 3.7% from 4.5% in October. Those with plans to buy a home declined to 1.9% from 2.6%. Those planning to buy a major appliance fell to 23.8% from 26.5%.
"Everybody thinks things are going to get better but no one wants to be the first in the mall," said Adam York, economic analyst at Wachovia Economics Group. He added that Tuesday's report signals a "tough holiday season" for the nation's retailers.
The index highlighted the concern Americans feel about the labor market, with those saying jobs are "hard to get" rising to 37.2% from 36.6% the month before.
But the number of consumers expecting jobs to be more plentiful in the months ahead increased to 9.2% from 7.3%. And those anticipating an increase in their incomes rose to 13.3% from 11.1%.
Also on Tuesday, federal officials announced plans to pump more money into the consumer debt market.
The Federal Reserve Bank of New York will lend up to $200 billion to holders of securities backed by consumer debt, such as credit card debt, auto and student loans.
The Consumer Confidence Index is based on a monthly survey of 5,000 U.S. households that concluded on Nov. 18.

Features

These Fortune 100 employers have at least 350 openings each. What are they looking for in a new hire? More

It would be the world's second-biggest economy. See how big companies' sales stack up against GDP over the past decade. More